Landlord support team
Introduction
The NRLA Landlord Support team regularly handle over 2,500 calls per week from our members on a wide variety of topics. Many of the questions we are asked are similar in nature so we have listed a few of them below to give you an idea of how we would answer these. Every case is different, and our Advisers can help you by taking all of the circumstances into account during a call.
Please be aware that until further notice, our advice phone line will be closed on a Tuesday between 10:00am -11:15am due to staff training. All of our other services will still be available during this time. We apologise for any inconvenience this may cause
Our service to you
At the NRLA we have 30 trained professional advisers whose job it is to give our members the advice they need, when they need it. Managing a property can be plain sailing when things go well but as we all know there are times when things don't and that is when we are here for you.
We can give advice based on legislation; however we are not solicitors. We will provide you with options for potential solutions to any queries raised based on legislation. We are not able to assess certificates or specifications including but not limited to electric, gas or fire.
If you are contacting us regarding serving notice or something that involves intricate discussion or detail, to ensure we give you the best service we will need to give this advice over the phone and will not be able to provide this through our online advice services.
We can give an overview of court forms and will direct you to our completion notes to assist you in completing these documents as we are not able to assist you in completing these question by question.
Please note we cannot comment on or draft individual correspondence on our members behalf.
If you wish to contact us about our campaigns or lobbying, please visit the Campaigns section of the website and share your story there as our advisors will not be able to assist with policy and lobbying queries.
What we can advise on
Pre-Tenancy
Tenancy Deposits
Letting Agents
Tenant Problems
Rent arrears
Possession
Tenancy Management
Repairs
Health and Safety
Universal Credit
Housing benefit matters
Small Claims
Council Tax
Inventories
Energy Efficiency
Houses in Multiple Occupation (HMO)
What we can't advise on
Freehold & Leasehold
Commercial, Local Authority or Agent agreements
Stamp Duty, Insurance, Mortgages, Tax & Anti-Money Laundering procedures
Scotland & Ireland
Investments, Business rates, Business arrangements, Property Purchase, Sales and Conveyancing
Holiday lets & Airbnb
Break clauses or wording of clauses
Ground Rents
Rent Act Tenancies
Planning, Boundary disputes, Party walls
Trespassers/Squatters
Before you call us
To make sure you get the most from your contact and to help us deliver an effective and efficient service for all our members, please make sure you have the following to hand:
Your membership number or details available as you will be asked for this at the start of the call and we cannot proceed without it
All the relevant facts and correspondence e.g. a tenancy agreement
To make the best of your time and ours when calling the Advice Line, please make sure that you have a good quality line. If you are calling from a mobile, ensure you have good coverage and are stationary for your own safety.
Advice line opening hours
Our Advice Line operates between 8.30am and 5.30pm Monday to Friday (not including English & Welsh public holidays) and also 9am to 1pm on Saturday. Between these times, if you need help then please call us on 0300 131 6400. Remember, you must be a current member and there are only certain areas where we can (or are allowed to) advise.
Until further notice, our advice phone line will be closed every Tuesday between 10:00am -11:15am due to staff training. All of our other services will still be available during this time. We apologise for any inconvenience this may cause
Looking after your mental health
According the most recent NRLA data 40% of landlords said the pandemic had had a 'negative or very negative' impact on their mental health. We've put together a guide to looking after your mental health that can be accessed here.
Contact the team
NRLA members and associates requiring information, advice or guidance with a specific landlord or tenant problem should contact the Landlord Support team. Please note that this valuable service is for paying members only, if you need to access it and are not a member, please join first. Our telephone advice line is open between 8.30am and 5.30pm between Monday to Friday and 9am and 1pm Saturday on 0300 131 6400.
Members and associates can also access our online enquiry service to raise a written question for the advice team to answer. This is useful if you need to log a question out-of-hours or do not need an immediate response.
Your Advisers
Our Advisers are trained professionals who work for us on a full or part time basis to provide information, advice and guidance to our members. Many are themselves experienced professional landlords and so can advise you from first-hand practical experience. Half the team works from our office in Sale, the other half are spread out across the country from Scotland to the South West of England and so have a great deal of local and regional knowledge of the local authorities and conditions in your area.
We've introduced a few of them below so you can meet some of the people you'll be dealing with.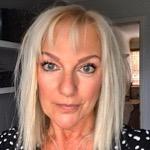 SallyAdviser
How long have you worked for NRLA?
I have been an advisor for 14 Years, originally working for the National Federation of Residential Landlords based on the South Coast. I remember I first started not long after the introduction of Deposit Protection Legislation. (I know I can't believe it's been that long since it was first made law!). I have been in customer service type roles for all my working life, including 15 years as cabin crew.
What do you enjoy most about your role as one of our expert advisers
I am a landlord myself so I have always had a keen interest in this sector but I really enjoy being able to help people and put them on the right track. It's very rewarding to be told that I have been able to assist a landlord with sorting out a difficult situation, or to be thanked for having put their mind at ease over an issue they may be having with their tenants.
Are there any queries that have been particularly memorable, and what advice were you able to give?
We do get to hear all sorts of strange and unusual situations. We have probably heard most things so members should not worry about asking us. Some memorable ones include swans nesting in the garden pond, one tenant moving in 22 cats (without consent) , to unscrupulous individuals advertising on- line services with the landlords property as the backdrop!! In most cases a step by step approach is best to deal with the issues but inevitably, if all else fails, the serving of a notice , such as Section 8 or Section 21 is the ultimate sanction for breaches of tenancy.
As a very experienced adviser, you have given advice on so many different scenarios. If there was one piece of advice you'd give to a would-be landlord, what would it be?
My one piece of advice would be REASEARCH, RESEARCH, RESEARCH. (or is that 3 pieces of advice?) But my point is firstly to research the property, the area, market values, and your potential tenant market. Are you going to be renting to a family for example, or single professionals. Are there any Local Authority restrictions ? For example Licensing schemes , that may affect your plans or your profits. And most importantly , know what the law requires of you. Being part of the NRLA is crucial to this . We can provide you with the knowledge, resources and continuous updates to ensure you don't fall foul of the law.
Sound advice. What's the best piece of advice you have received?
TRUST YOUR INSTINCTS is one. Mainly because as a landlord you often have to follow your gut instinct, which 9 times out of 10 proves to be correct. Also KEEP CALM AND CARRY ON. A cliché, but so true when all seems to be going wrong, just keep going, work through it, try not to let it stress you out and it will pass , eventually.
When you're not giving our members expert advice, what do you like to do in your free time?
I enjoy fitness and running, 5-10 K distances usually, although I did do one half marathon not so long ago. Walking my 2 dachshund dogs on the south downs or the beach. And of course spending time with my family, especially if it involves a country pub lunch.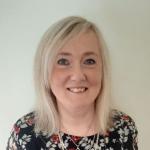 RachelAdviser
Rachel worked for the RLA for over 7 years before the company merged into the NRLA. Rachel hadn't worked in the property field before, but so far it has been her favourite sector of work. Rachel believes that the industry is ever changing and keeping up with these changes certainly keeps her on her toes. She also finds helping the members very rewarding as a lot of the time, most really appreciate our help. Rachel's employment history has always been in the Customer Services sector. In her spare time, she volunteers for a charity for Self Help as a Peer Support worker helping people with a whole host of problems and she gained Level 2 Counselling in 2018. Apart from that, Rachel loves her holidays and catching up with family and friends along with walking and keeping fit.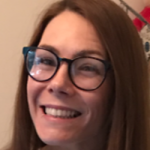 SamAdviser
Sam worked for the RLA since 2017 before we merged into the NRLA and previously worked for a social housing company. Sam really enjoys working for the NRLA and assisting members with their queries, getting satisfaction out of helping resolve problems/issues. In her spare time, she is part of an axe throwing league and attends a local dance school each week.