Meet the team
Your Advisers
Our Advisers are trained professionals who work for us on a full or part time basis to provide information, advice and guidance to our members. Many are themselves experienced professional landlords and so can advise you from first-hand practical experience. Half the team works from our office in Sale, the other half are spread out across the country from Scotland to the South West of England and so have a great deal of local and regional knowledge of the local authorities and conditions in your area.
We've introduced a few of them below so you can meet some of the people you'll be dealing with.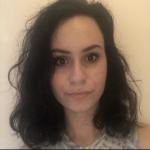 MariaTeam Leader
Maria has worked for the NRLA for 3 years in total. Previously Maria worked in various roles in the housing sector including student lets and estate agency work. Maria began as an advisor and progressed becoming a supervisor and then Team Leader & Project Manager.
When Maria was on the Advice Line she really enjoyed getting to learn all the ins and outs of legislation landlords need to meet and also assisting NRLA members in tricky situations to make sure they had the best outcome. As a Team Leader Maria now assists in making sure the advisers receive the best training and development to give great customer service to NRLA members. The NRLA Advisers are here to help landlords regardless of their experience and to make sure they are following the law and doing everything correctly.
The NRLA Advice Line receives lots of interesting queries, Maria will never forget being told a landlord had gone to the property and discovered a small horse in the conservatory!
In Maria's spare time she likes going to the cinema with her partner, seeing family and going for long walks.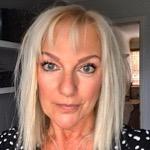 SallyAdviser
How long have you worked for NRLA?
I have been an advisor for 14 Years, originally working for the National Federation of Residential Landlords based on the South Coast. I remember I first started not long after the introduction of Deposit Protection Legislation. (I know I can't believe it's been that long since it was first made law!). I have been in customer service type roles for all my working life, including 15 years as cabin crew.
What do you enjoy most about your role as one of our expert advisers
I am a landlord myself so I have always had a keen interest in this sector but I really enjoy being able to help people and put them on the right track. It's very rewarding to be told that I have been able to assist a landlord with sorting out a difficult situation, or to be thanked for having put their mind at ease over an issue they may be having with their tenants.
Are there any queries that have been particularly memorable, and what advice were you able to give?
We do get to hear all sorts of strange and unusual situations. We have probably heard most things so members should not worry about asking us. Some memorable ones include swans nesting in the garden pond, one tenant moving in 22 cats (without consent) , to unscrupulous individuals advertising on- line services with the landlords property as the backdrop!! In most cases a step by step approach is best to deal with the issues but inevitably, if all else fails, the serving of a notice , such as Section 8 or Section 21 is the ultimate sanction for breaches of tenancy.
As a very experienced adviser, you have given advice on so many different scenarios. If there was one piece of advice you'd give to a would-be landlord, what would it be?
My one piece of advice would be REASEARCH, RESEARCH, RESEARCH. (or is that 3 pieces of advice?) But my point is firstly to research the property, the area, market values, and your potential tenant market. Are you going to be renting to a family for example, or single professionals. Are there any Local Authority restrictions ? For example Licensing schemes , that may affect your plans or your profits. And most importantly , know what the law requires of you. Being part of the NRLA is crucial to this . We can provide you with the knowledge, resources and continuous updates to ensure you don't fall foul of the law.
Sound advice. What's the best piece of advice you have received?
TRUST YOUR INSTINCTS is one. Mainly because as a landlord you often have to follow your gut instinct, which 9 times out of 10 proves to be correct. Also KEEP CALM AND CARRY ON. A cliché, but so true when all seems to be going wrong, just keep going, work through it, try not to let it stress you out and it will pass , eventually.
When you're not giving our members expert advice, what do you like to do in your free time?
I enjoy fitness and running, 5-10 K distances usually, although I did do one half marathon not so long ago. Walking my 2 dachshund dogs on the south downs or the beach. And of course spending time with my family, especially if it involves a country pub lunch.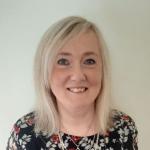 RachelAdviser
Rachel worked for the RLA for over 7 years before the company merged into the NRLA. Rachel hadn't worked in the property field before, but so far it has been her favourite sector of work. Rachel believes that the industry is ever changing and keeping up with these changes certainly keeps her on her toes. She also finds helping the members very rewarding as a lot of the time, most really appreciate our help. Rachel's employment history has always been in the Customer Services sector. In her spare time, she volunteers for a charity for Self Help as a Peer Support worker helping people with a whole host of problems and she gained Level 2 Counselling in 2018. Apart from that, Rachel loves her holidays and catching up with family and friends along with walking and keeping fit.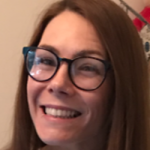 SamAdviser
Sam worked for the RLA since 2017 before we merged into the NRLA and previously worked for a social housing company. Sam really enjoys working for the NRLA and assisting members with their queries, getting satisfaction out of helping resolve problems/issues. In her spare time, she is part of an axe throwing league and attends a local dance school each week.
What do our members think?
Our members love the service we provide, we know this as we regularly receive 5 Star reviews on TrustPilot for what we do.
To help us illustrate this, we have drawn from some of the many positive comments to give you an idea of what people say about the team.
I was not sure if I was on the right side of the law regarding an agent that I wish to terminate agreement with. This was made clear and I got help with the correct wording. Thank you very much... Really helpful...
It was quick and clear and the piece of advice received about being forced to accept my tenants' notice or not reassured me a lot! Thanks a million! Stay safe during this coronavirus situation!
Very helpful advice and wasn't rushed in my phone call
Extremely good, professional advice and guidance. Thank you very much. A five star service
The advisor was very patient, attentive and professional. She was very clear in discussing the issues I had and helped me understand how best to deal with the problem. Excellent job.
Once again your Adviser professionally guided me through an eviction process that needs to carried out properly and helped in the completion of section 8. Thank you once again for brilliant support.
I appreciated that the advice was categorical and clear, no ducking and weaving. I like that.
It is always a pleasure speaking to your Advisers. They are so helpful and willing to go the extra mile. In our recent discussion we both learned something new, and I was really impressed that before expressing a view they took the trouble to do their research. Really appreciated and as always, I am so grateful that you offer this excellent service to landlords.
Your Adviser was really brilliant and sent me some information on the topic I queried. A very big thanks to you. It is a nightmare nowadays being a landlord to do things properly. Thanks Advice Line!
Your Adviser was the most helpful person I've spoken to in years!!!!

I had to deal with an extremely distressing situation and your Adviser kept me on target with her questions and she was able to give appropriate and practical advice. It didn't cure the situation, but it gave me a lead from which a successful immediate action was achieved. We are now dealing with it from a position of control. Many thanks.
Contact the team
NRLA members and associates requiring information, advice or guidance with a specific landlord or tenant problem should use the landlord advice line. Please note that this valuable service is for paying members only, if you need to access it and are not a member, please join first. Our telephone advice line is open between 8am and 6pm between Monday to Friday and 9am and 1pm Saturday on 0300 131 6400. 
Members and associates can also access our online enquiry service to raise a written question for the advice team to answer. This is useful if you need to log a question out-of-hours or do not need an immediate response.