Local Authorities, Universities and External Agencies
The NRLA have been providing landlord, letting agent and other property related courses throughout England & Wales since 1998, working with individual landlords, groups, companies and councils in delivering high quality learning at affordable prices. All courses are led by experienced and professionally trained experts, who will take learners through all the problems and common challenges landlords, agents and property managers may face.
We are working with increasing numbers of local authorities and agents, advising on training, licensing, accreditation and co-regulation and would like to understand local needs and issues in your area. This will allow us to identify solutions and develop appropriate support offerings to local authorities, universities and their landlords.
We offer a portfolio of pre-prepared classroom and elearning courses, covering all relevant topics. Bespoke material can also be created based on specific requirements and course packages can be tailored as such.
Benefits of working with the NRLA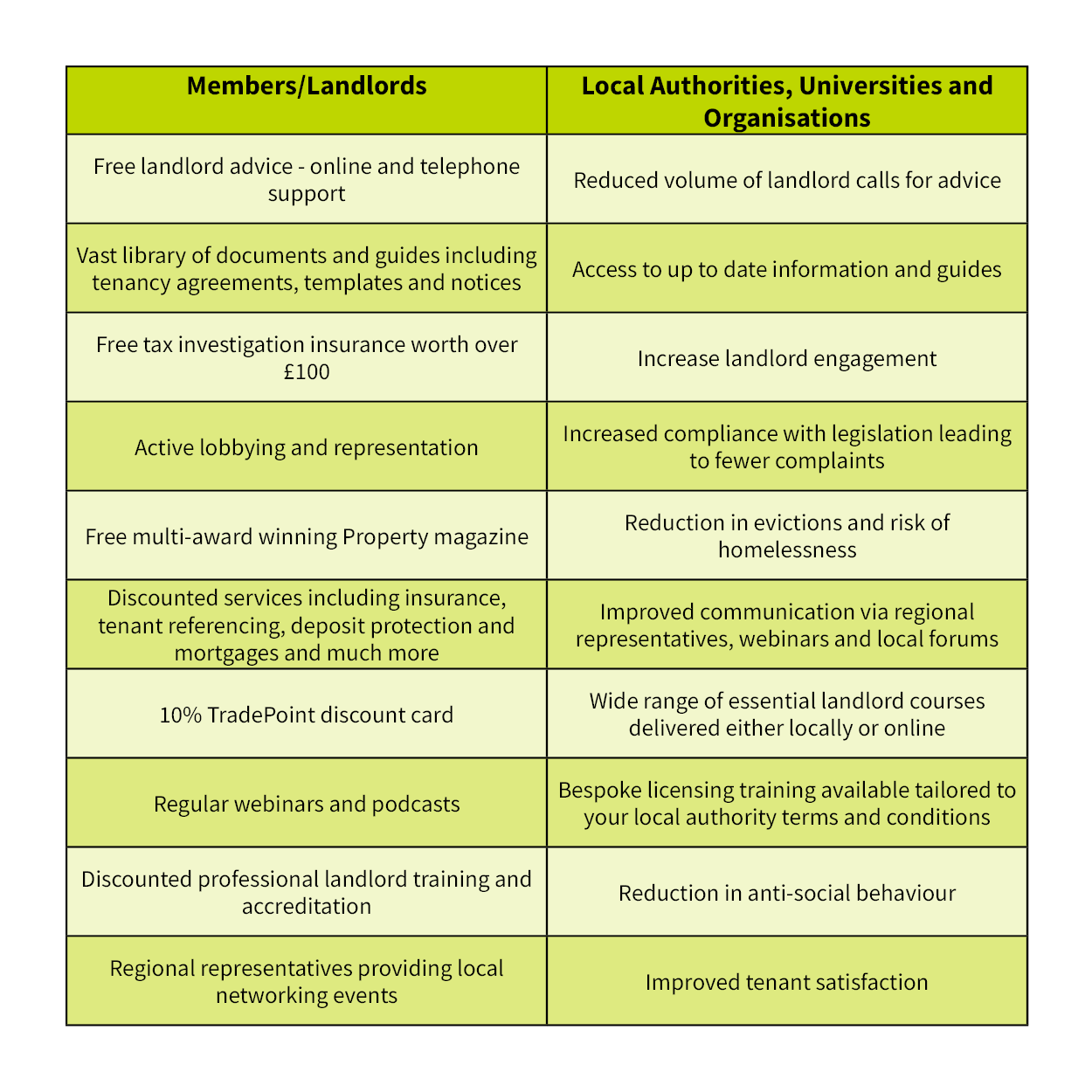 Our latest partnership
Milton Keynes Council has committed to improving housing conditions for private tenants and wants to work with homeowners to help them become better landlords.
As such it has launched a brand new accreditation scheme, in partnership with the NRLA, meaning that all landlords who register with the scheme will receive 12 months free NRLA membership, with training to enable accreditation. The authority believes that this partnership will provide the extra support needed to ensure landlords comply with the relevant legislation, therefore providing better homes for tenants.
Get in touch
If you would like information about becoming affiliated with the NRLA and receiving our training please fill in the form below.