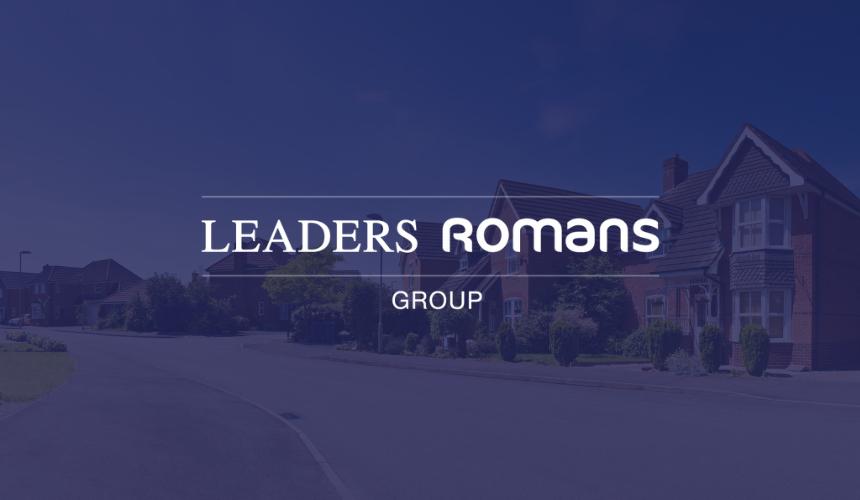 Leaders Romans Group
Introduction
The NRLA has teamed up with Leaders Romans Group (LRG), one of the UK's largest property services groups. LRG is home to 10 well-established letting agency brands, with a network of over 265 branches across the country. LRG's extensive lettings and property management experience provides landlords with unrivalled proficiency across all of the different aspects of the ever-changing lettings market.
1/3 off fees for new business for NRLA members
NRLA members get 1/3 off published fees for new business on any of our landlord service levels – Let Only, Rent Collection, or Fully Managed (The discount covers management fees only, and is not available on ancillary products and services).
Fully Managed - Our Fully Managed option is our most popular service for landlords, as it covers everything. We use high profile marketing to find the best tenants, carrying out viewings and completing reference checks. Once an agreement is in place and the tenant moves in, we manage the day-to-day requirements of letting a property, including rent collection, thorough property visits and in-depth inspection reports, ongoing maintenance, and legislation compliance.
Rent Collection – This option is for landlords who prefer to be a bit more hands on with their investment. We find the best tenants for the property and provide monthly rent collection services, but the landlord looks after the management of their property (including dealing with any tenant enquiries) themselves.
Let Only – This option is for experienced landlords who know about legislation compliance and how to handle the day-to-day management of their property. We simply market the property, find a suitable tenant, and carry out referencing checks.
Get to know your local agency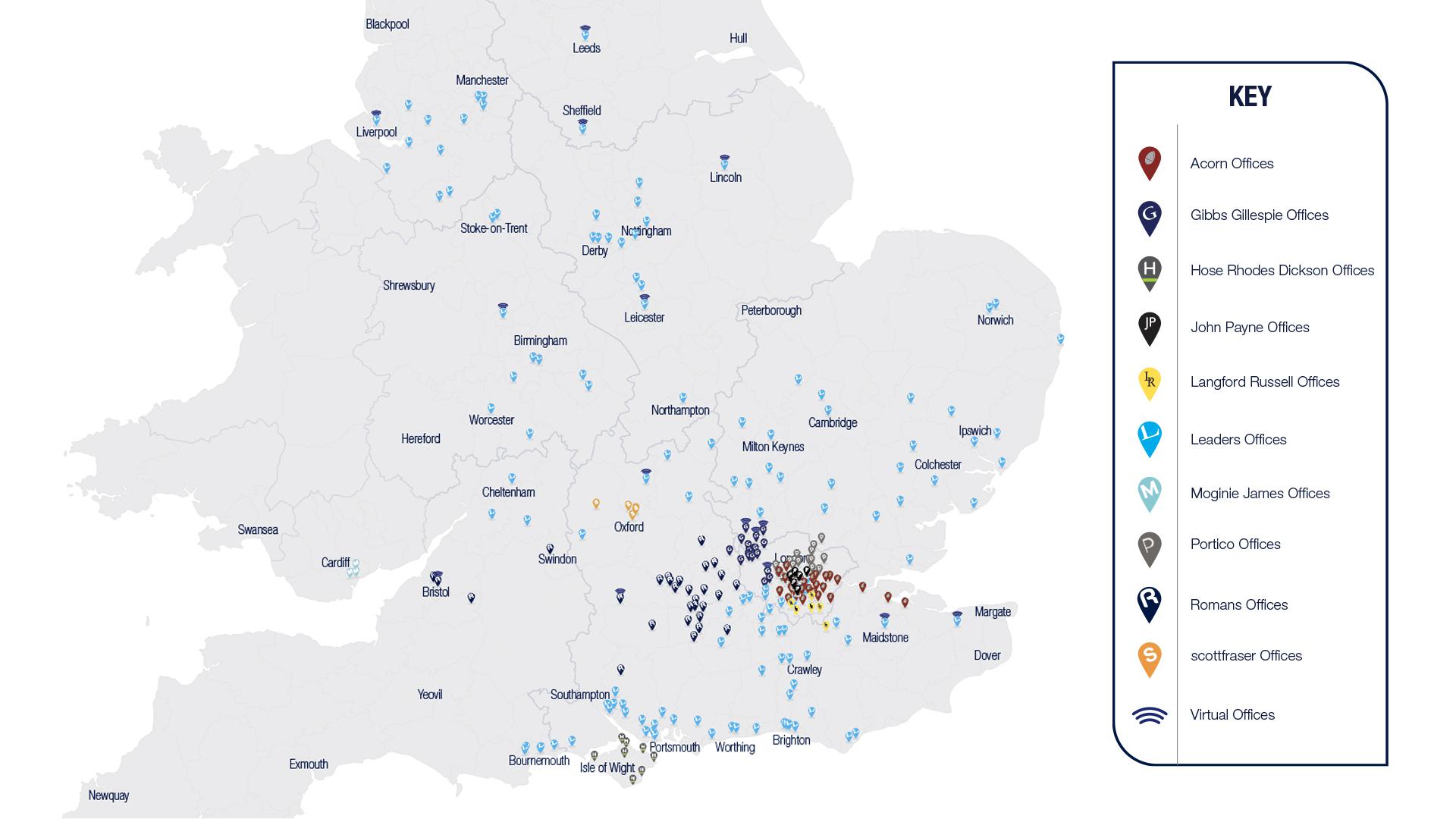 Leaders
Celebrating its 40th anniversary in 2023, Leaders began as a single branch in Brighton. There are now Leaders branches across the South East, London, South West, East Midlands, East Anglia and North West. www.leaders.co.uk
Romans
In 1987, Romans opened its first branch in Bracknell with nothing but a typewriter and rolodex. There are now Romans branches across Berkshire, Buckinghamshire, Hampshire, Somerset & Surrey. www.romans.co.uk
scottfraser
Celebrating its 25th anniversary in 2023, scottfraser is an Oxfordshire-based agent with four branches in the key areas of Headington, East Oxford, Summertown and Witney. www.scottfraser.co.uk
Gibbs Gillespie
Over the last 30 years Gibbs Gillespie has grown from a single office in Ruislip to be one of the most successful estate agents in London, Hertfordshire and Buckinghamshire, with a network of 15 branches. www.gibbs-gillespie.co.uk
Portico
With an incredible history dating back to 1818, Portico have been helping match the people of London with their perfect property since they began life as Edmund Cude. The brand now has a network of 20 London and Essex based branches. www.portico.com
Moginie James
Formed in 2001, Moginie James is the number one letting agent in Cardiff, with 3 branches in Cyncoed, Pontcanna, and Roath. www.moginiejames.co.uk
Hose Rhodes Dickson
Founded in 1990, Hose Rhodes Dickson is the Isle of Wight's leading estate agency with 8 branches across the Island. www.hose-rhodes-dickson.co.uk
Acorn
Founded in 1984 as a one-office estate agency, The Acorn Group is now made up of 3 brands across South East London and Kent. https://www.acorngroup.co.uk/
Langford Russell
Part of the Acorn Group, Langford Russell is Bromley and Kent's leading estate agency. www.acorngroup.co.uk/langfordrussell
John Payne
Part of the Acorn Group, John Payne is a leading property specialist covering South London and North Kent. www.acorngroup.co.uk/johnpayne
LRG's sustainability pledge
LRG is heavily invested in sustainability and has pledged to be carbon neutral by 2030. To achieve this, many changes have been made across the business already. These include:
Sustainably fit-out branches
Recyclable lettings boards
Zero waste to landfill
Branches powered by 100% renewable energy
Partnered with GreenTheUK to support tree and wildflower meadow planting, oyster migration, and kelp regeneration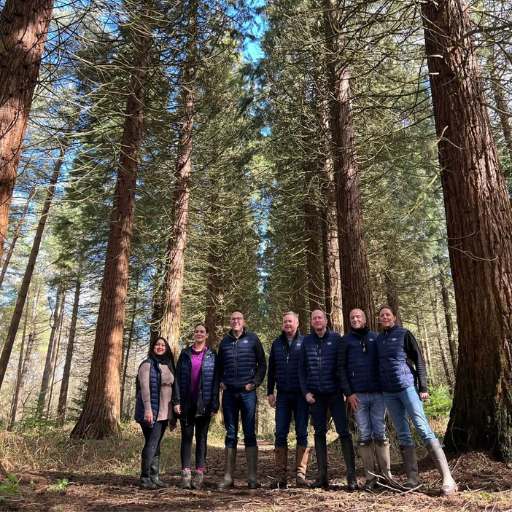 Tune in to the LRG podcast
The Property Crowd is the podcast of Leaders Romans Group. People from across the business as well as guest speakers share their insights and opinions on a range of property topics, including regular lettings-based episodes.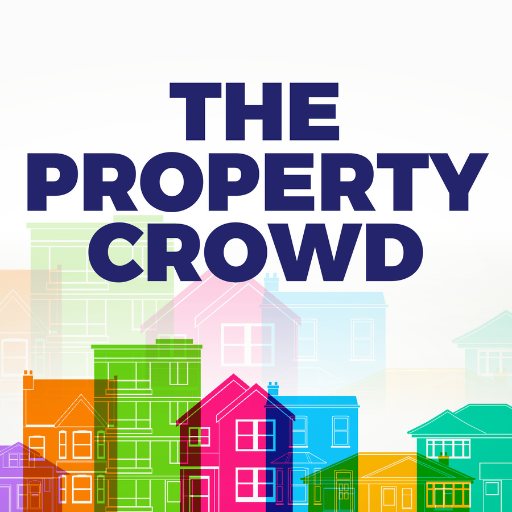 To get in touch, either call us on 01344 753100 or email us here.