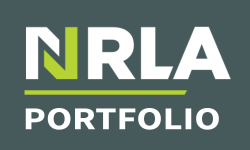 Coming soon - NRLA Portfolio
Over the past 6 months, we have been working on something incredibly exciting for you behind the scenes, and have recently been trialling this with a select group of members.
We have developed a suite of state-of-the-art digital tools to help you find tenants, set up tenancies and manage your properties all on one place.
The NRLA Portfolio service will empower, enable and support landlords with day-to-day activities in managing properties and tenancies and provide a viable do-it-yourself alternative to letting agents.
Through NRLA Portfolio members will be able to:
Find tenants on all the major portals
Reference tenants with a single click
Create bespoke tenancies
Manage offers and digitally sign all contracts
Maintain compliance across their portfolio
Handle all maintenance and tenant communication
Support the financial and investment aspects of letting e.g. comparing yields
The service will be honed and developed in line with trialist feedback to create a world-class app, offering landlords and agents everything needed to manage their properties.
Ahead of the launch we will be further refining and developing the service with the input we have received from our trialists.
Please watch this space for further exciting news of when we expect to launch.