Who we are
Introduction
The National Residential Landlords Association is a not-for-profit trade association dedicated to serving landlords in the private rental sector. We have just over 100 staff based in London, Manchester, Cardiff and home-based and a Board of 8 comprising the Chair, seven non-executives and the Chief Executive.
The Board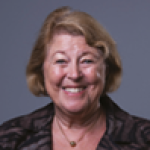 Jodi Berg OBEChair
Jodi's early career was as a solicitor specialising in corporate and commercial law before bringing that experience to the governance of private, public and not for profit organisations. She brings to NRLA over 30 years of experience of Board membership and chairmanship including non-executive directorship of the Tenancy Deposit Scheme and chairing public bodies in the health and criminal justice sectors. She is passionate about helping organisations to be the best and most efficient they can be, devoting themselves to excellence of service. Alongside her corporate experience she is a specialist in dispute and complaints resolution, notably in the housing sector, and has acted as the Independent Complaints Reviewer for HM Land Registry, the Charity Commission and regulators the Housing Corporation and the Tenant Services Authority.

"Being a landlord is one of the most socially responsible roles one can hold. With the few irresponsible exceptions who hit the headlines, landlords are predominantly people who want to give their tenants decent homes to live in for a fair return for their investment. Membership of NRLA helps landlords to understand their responsibilities and those of their tenants, and to keep up with the ever-changing environment in which they have to operate. I am determined that NRLA will spare no effort in working towards improving the way in which landlords are generally perceived by securing recognition of their importance to our society, leading to a fairer deal from Governments, local authorities and the courts. Members will find a warm welcome at NRLA that offers fellowship with other landlords, information and advice when needed, and the opportunity of accreditation."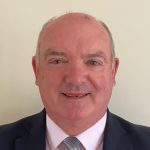 Steve SimpsonNon-executive Director
Having spent most of his professional career in financial services until April 2011 and supporting the family retail business as Company Secretary for 32 years, in more recent times his work brought him into contact with the NLA, firstly as a Local Representative and then as Non-Executive Director since 2016, it addition to this he re-trained and qualified to provide small businesses with bookkeeping, business planning and self-assessment support.
A landlord with 4 properties in his hometown of Chester Le Street, Co Durham for 16 years and likes to provide good quality accommodation for his tenants.
Also Chair and Director of Back on the Map Enterprises in Sunderland, this expands his involvement in the private rented sector with board responsibility for a further 120 properties and broadens his understanding of the sector, good governance, risk and business strategy.
"In an ever-changing world for landlords, I hope to bring my experience as a landlord and in business to the NRLA, to assist with the challenges placed on the PRS by Central and Local Government and to ensure our members receive the very best communication, support and services now and into the future"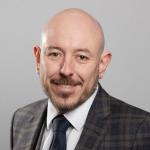 Douglas HaigNon-executive Director
I have a passion for improving and streamlining everything I'm involved in, particularly the property sector. I divide my time between building my business portfolio, serving property owners, landlords, developers and property managers and working with landlords, politicians and the third sector to build a better private rented sector that is suitable for all stakeholders.

As a result of my desire to invoke change within the property sector I became Chair of the Cardiff Landlord Forum and later Director for Wales of the Residential Landlords Association then later Vice Chair. I dealt directly with those that are making policies that affect landlords and tenants alike including Housing Ministers in England and Wales, No. 10 and various panes and committees. I speak to increase the professionalism of the sector, ensuring people live in a safe and secure home whilst not increasing costs or overburdening the sector with legislation. I was a key member of the RLA board that led to the merger of the two largest representative bodies for landlords, the Residential Landlords Association and the National Landlords Association.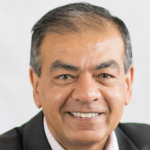 Harish BhayaniNon-executive Director
Harish started his career with a master's level degree in engineering from Imperial College, London. He brings a variety of commercial experience and knowledge to his role accumulated over forty years. He has been a landlord since 2007, building a successful portfolio from scratch. In his voluntary activities he has been a trustee/chair in homelessness charities since 2006.
In 2001 he founded and still runs, a diversity consultancy, serving clients in all sectors. His other board level roles have included periods as governor at a large secondary school and as an investor in his own and other peoples' SMEs. Prior to setting up his diversity consultancy he spent 20 years developing his career in a wide range of corporate roles, at Exxon Mobil, Rover Group and Deloitte.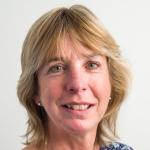 Claire JenkinsonNon-executive Director
Claire Jenkinson has over 25 years' experience in commercial and general management roles in B2B businesses, primarily with Reed Elsevier, Emap and CRU International.
Claire has held a number of senior roles, including Sales Development Director for Emap's B2B division. Claire was Group Publishing Director of Nursing Times and Health Service Journal and then became Managing Director of Emap's conference business, responsible for over 350 events. Claire joined Reed Business Information in 2009 to head up two divisions, operating in global markets. Most recently, Claire's role as Sales and Marketing Director for CRU International has resulted in significant transformational change and market leading growth for the subscription business.
Claire has been a landlord since 2010.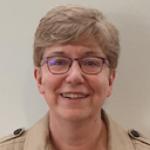 Anne FrostNon-executive Director
Anne was a senior civil servant until 2020. Her career included responsibility for government housing policy in the East Midlands region and Transport policy across the West Midlands. She later led on a range of education policies including Further Education across England. Her final civil service role was as Director Private Rented and Leasehold Housing at the Ministry for Housing, Communities and Local Government.
Before joining the civil service, Anne was an officer in the Royal Air Force where she was stationed in both the UK and Hong Kong.
She is currently the chair of Norton Housing and Support, a housing association specialising in accommodation for people with mental health needs. She is also chair of the Mowbray Education Trust, a governor at Leicester College and a trustee of NACRO, a national charity.
Anne holds an MBA from Nottingham Business School and is a Fellow of the Chartered Institute of Personnel and Development.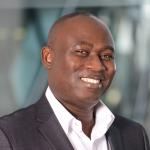 Abay AromireNon-executive Director
Abay is a Technology leader with experience in leading and managing strategic technology and digital transformations to deliver real and timely value for businesses and stakeholders.
For over 20 years, he has worked in different capacities across the public, private and charity sectors and in various roles ranging from operations to governance. In this time, he has developed the creativity, innovation, and curiosity to find new and better ways of deploying digital/IT assets and technology to create real, timely value for organisations.
He has a firm belief that technology can be used to transform organisations in innovative and profitable ways when it is made a vital part of business strategy.
Abay is an alumnus of Middlesex University Business School and has attended courses at Massachusetts Institute of Technology (MIT), Said Business School University of Oxford, and University of Cambridge Judge Business School.
He is a member of the Institute of Directors, the British Computer Society, and the Project Management Institute with professional accreditations such as TOGAF 9, MSP, PMP, Prince 2 Practitioner and Prince 2 Agile practitioner.
Abay has been a landlord since 2001.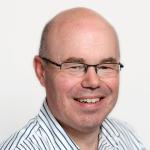 Gary SimsNon-executive Director
Gary qualified as an accountant with KPMG and has 15 years' experience operating at Board level in both Executive and Non-Executive roles within the private, public and third sectors. A seasoned professional, he has a proven track record in leading major transformational change and developing enterprise-wide risk and control frameworks. After over 23 years working in Financial Services, he established Venturezen in 2018 to support growing SMEs.
Gary is a non-executive director to a portfolio of companies and charitable trusts in the justice, housing and education sectors.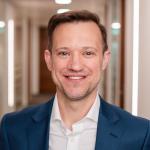 Ben BeadleChief Executive
Ben Beadle is Chief Executive of the National Residential Landlords Association (NRLA), the UK's largest trade body for landlords.
A landlord himself since the age of 20, Ben started out as property manager before working his way up through the ranks at Tenancy Deposit Scheme.
He was then Operations Director at property management business Touchstone before overseeing the merger of the National Residential Landlords Association (NLA) and Residential Landlords Association (RLA) to create the new trade body earlier this year.
His key aims as head of the organisation are to strengthen the voice of landlords in Westminster and Cardiff, to improve the reputation of landlords in the media and to support members through information, training and accreditation.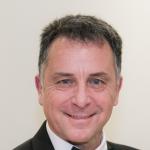 Philip CoxFinance Director
Phil is a Chartered Certified Accountant and joining the NRLA in October 2020 and the Board of Directors in August 2021.
Phil has extensive cross sector experience and worked in South East Asia for many years
Posts included CEO of the Indonesia businesses of global pharmaceutical companies and Chief Commercial Officer at SE Asia's largest digital healthcare platform
In the UK, Phil was Finance Director of a number of businesses within Thames Water group.
He is also a landlord in the private residential sector with properties in the North West of England.