Black Friday Offer - 10% on certain product lines
To access the discount, follow the Currys Business registration process. Once registered you will be able to access the discount through your account. Discounts will be shown directly on the products.
Offer ends: 5th December 2023
NRLA members are eligible for exclusive discounts across a wide range of tech!
Currys Business is one of Europe's leading specialist electrical and telecommunications retailers.
We're here to provide expert advice, so you can find the right technology to suit you and your business. From sole traders to large businesses, we work with businesses of all sizes, across an array of sectors.
We make it simple to upgrade rental properties and kit out new builds with cost-effective tech that's perfect for landlords and tenants. Take your pick from our vast selection of kitchen appliances from easy-install fridge freezers, slimline dishwashers and durable ovens, at a variety of price points. Add delivery, installation & recycling – and landlord life just got way easier.
Locate your nearest store
Last updated: 09/11/2023 at 10:10 - 137.85 KB
Download
Why purchase from Currys?
Get up to 5% off a wide range of tech available online, UK Contact Centre or at one of our dedicated business hubs across the UK!
Access to exclusive NRLA Member deals throughout the year!
Open 7 days early 'til late & always open online!
Pay 30 days later, interest free with our invoice credit facility (subject to status)
Dedicated Business Team for expert advice
Where you can access your discount:
In Store
Online
Via Phone



How to access my discount?
Step 1 - Make sure you are logged into your NRLA account
Step 2 - Register a Currys Business account with your NRLA email address, it will take 2 minutes
(If you do not have a 'company name' such as sole traders etc, please use your full name in the company name box)
Step 3 - Access exclusive pricing on a range of Currys products
Step 4 - Visit store, buy online, or via the phone on 03445616789
Here are 5 reasons why you can trust Currys Business to find you the right tech for your property or business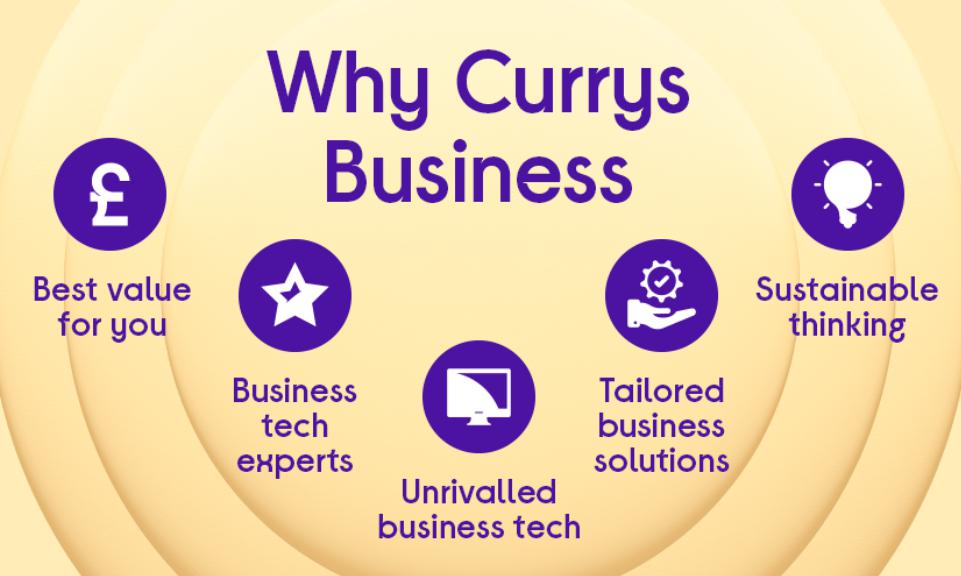 Terms and Conditions
Discount is not available on delivery and service fees.
Although discounts are constantly added to the website, they will be some products which will be excluded from any discount.
Discount is NOT available on the consumer website, discount is accessible through http://business.currys.co.uk, our UK Business Contact Centre and our Business Hubs.
Please see terms and conditions for your purchase on the Currys Business website here.