The Data Observatory
The NRLA Data Observatory is a collection of official and other well-established data sources which when combined, provide a narrative of the Private Rented Sector (PRS). The NRLA tracks approximately 45 key data sets which are updated monthly, quarterly and annually. A selection of these appear in these pages.
Our Deep Insight blog provides a regular extension of the analysis which appears here, as well as those datasets which are not published in the Data Observatory section of this website.
The blog pages also features blog posts from other organisations and academics to provide insight on the PRS. Here you can also find more in-depth summaries of our regular reports and surveys.
PRS rent levels
Table 1: Weekly (median) rent levels across the UK - 2018/19 c/w 2017-18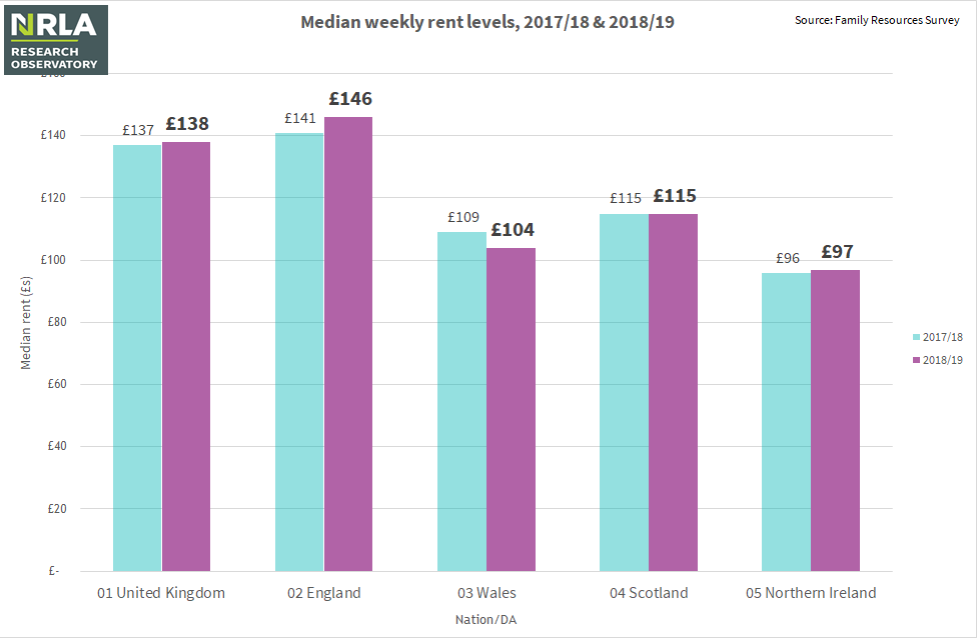 The above shows the median weekly rent levels in the PRS for the most recent two years. This data is published annually.
It highlights that the last twelve months have been a period when the reality of rent change has been somewhat at odds with the perception:
Overall across the UK, median average rent grew by just £1 between 2017-18 an 2018-19
Rents grew in England by a median average of £5 per week. In Wales median rents fell by £5 per week.
Table 2: Longer term changes in median rent across the UK (Source: FRS)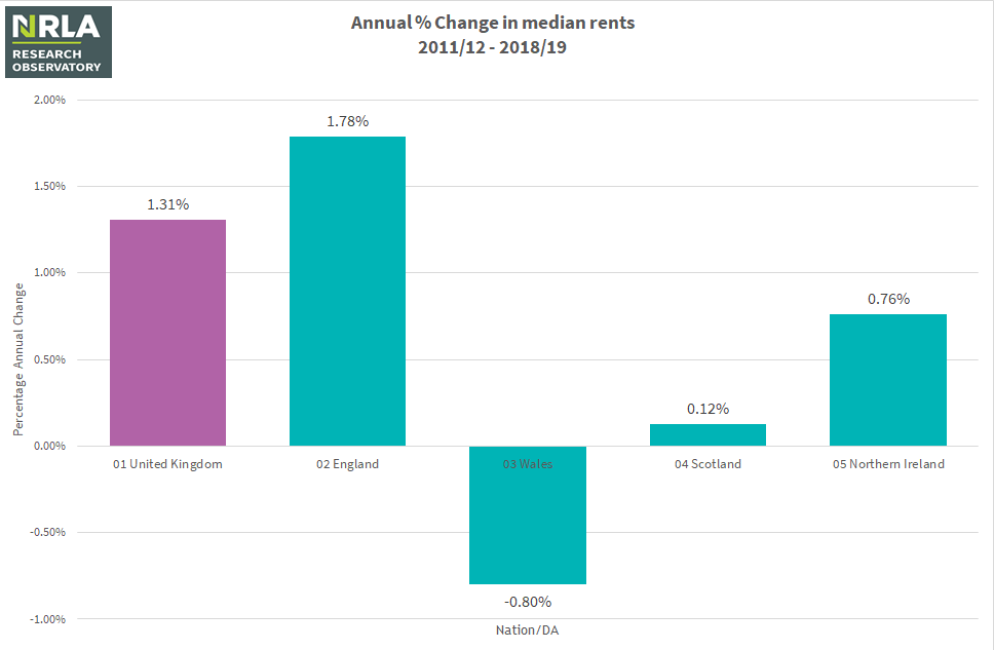 The chart above shows that low levels of rent increases, even in England, are really now the norm.
In England median rents over the last eight years have increased by just 1.8% pa on average.
Even this modest growth is way ahead of that experienced in Scotland and Northern Ireland.
In Wales rents have fallen in money terms, let alone real terms.
The reality is that for many landlords, financial returns as measured by rental growth over the last seven years have barely been equal to that of a long term savings bond.