Deep Insight Victoria Barker 21/12/2020
COVID Rent Arrears Crisis
An analysis of research for the NRLA suggests that 840,000 private renters in England and Wales could have built rent arrears since the COVID-19 pandemic began in March.
This research was conducted by Dynata for the NRLA. 2,077 private renters in England and Wales between 17th November and 9th December 2020.
The NRLA continues to call for the Government to develop a financial package to help renters pay off COVID related arrears and sustain tenancies wherever possible.
Key findings
7 per cent of private renters have built arrears due to Covid. Applied across the sector that would amount to 840,000 tenants.
91% of private renters have not built any arrears since March 2020.
Whilst the average arrears were between £251 and £500, the survey finds that of those in arrears, 18% now have rent debts of more than £1,000. This would equate to over 150,000 renters.
11% of private renters are now unemployed.
Younger people are most likely to have been affected with 14 per cent of renters aged 18 to 24 and 10 per cent of those aged 25 to 34 having built arrears since March.
Financial Support
The research findings show that most renters have not received any support since March. Prior to lockdow measures being introduced in March 2020, 24% of respondents were claiming some form of either out of work or in work state benefits. 74% were not and 2% did not know.
Chart one: Proportion of renters receiving financial support since the end of March 2020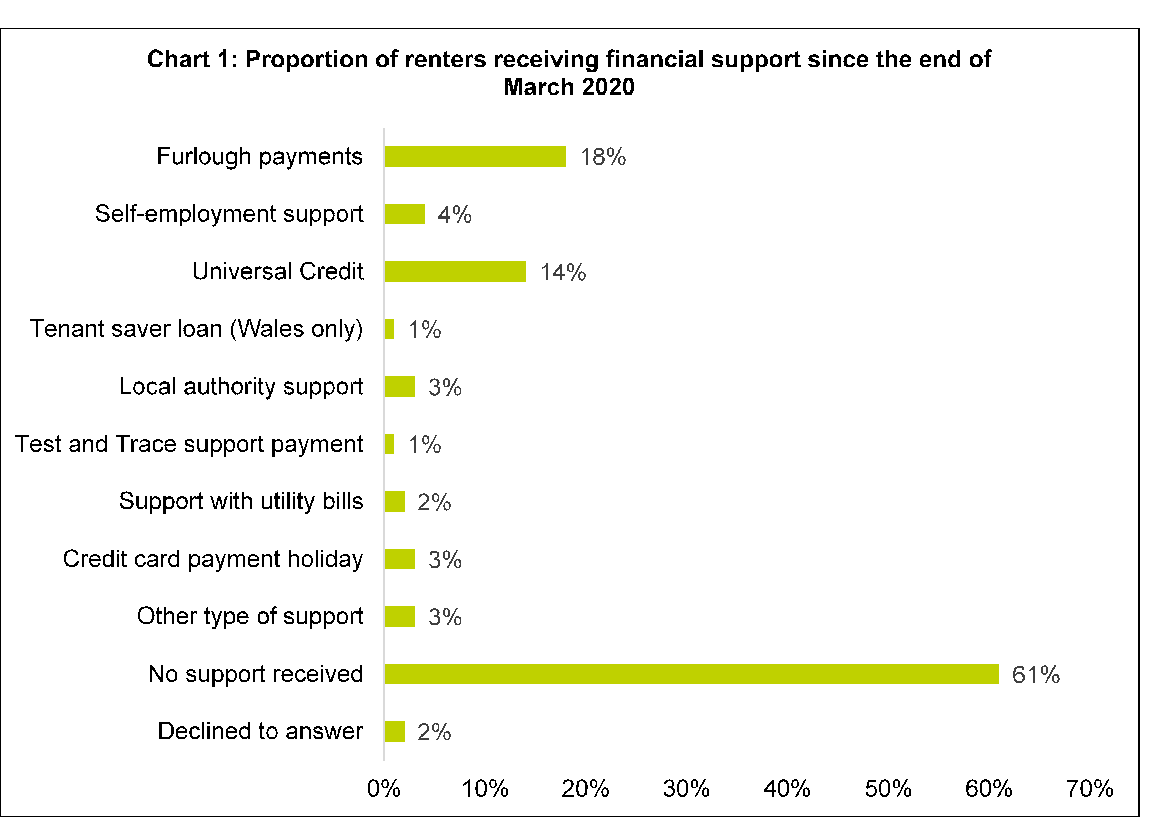 Note: Some tenants will have benefitted from more than one of the above support mechanisms
11% of renters are now unemployed and looking for new work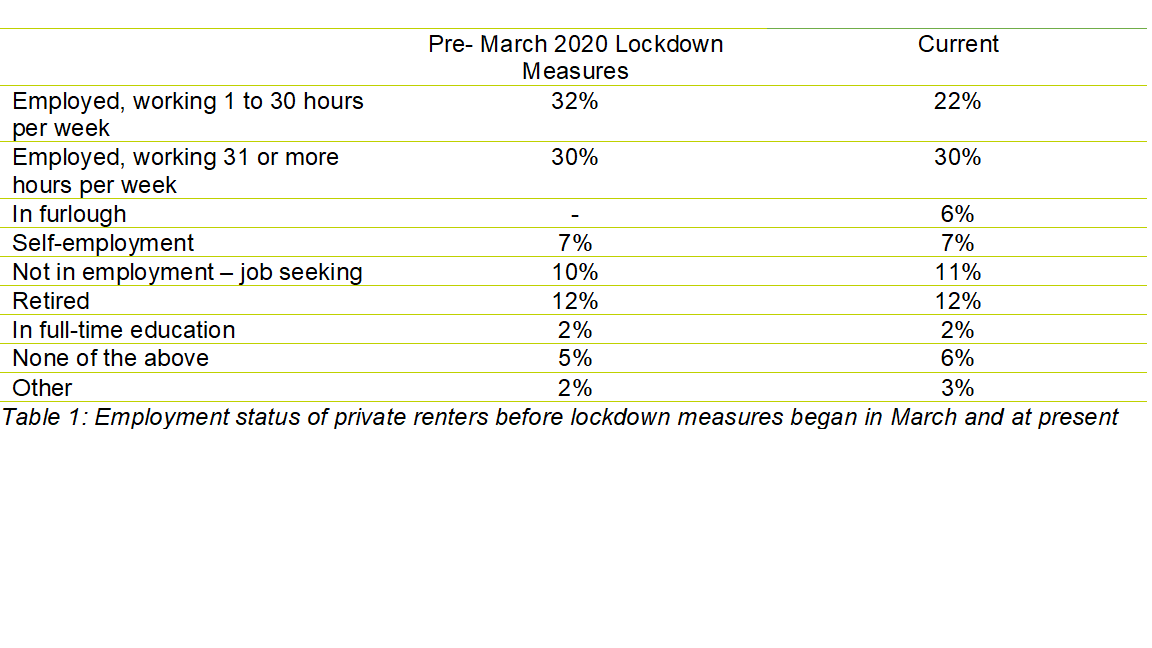 To read key findings from this report, click below.
Rent Arrears Dynata Research
Last updated: 18/12/2020 at 10:53 - 239.97 KB
Download