Landlord Confidence Index Nick Clay 18/05/2021
Landlord Confidence Index (LCI) No.9: 2021 Q1
Page 1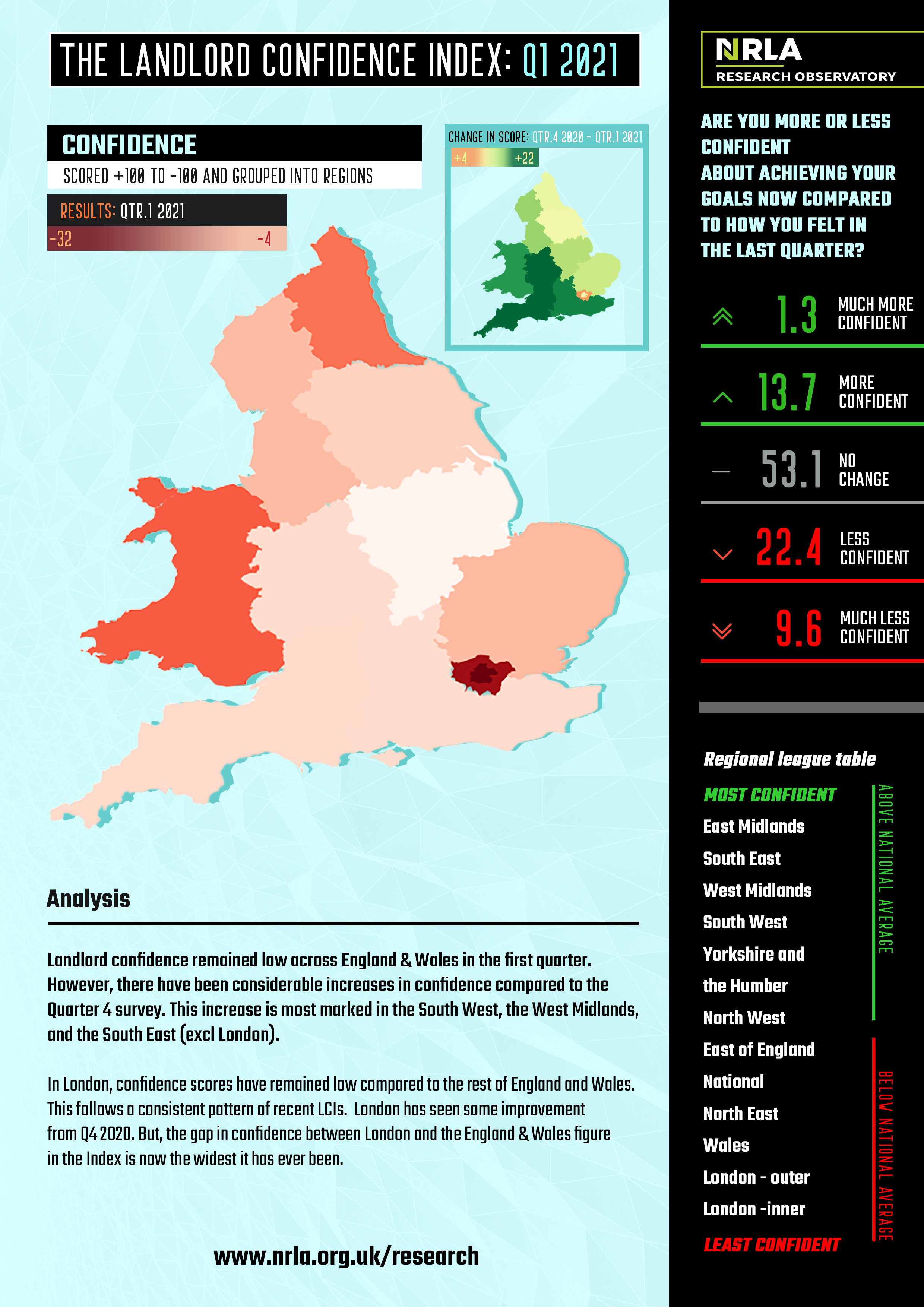 Page 1 - additional commentary
The LCI across England & Wales stood at -12.6 for Quarter 1. The negative number indicates overall sentiment is still gloomy BUT this figure is a significant uptick from the previous quarter (-27.8). This is the second consecutive quarter confidence has risen. This itself is a first.
Those feeling either "less confident" or "much less confident" have both fallen. The proportion feeling "more confident" has doubled since 2020,Q4.
Increased confidence is being felt across England and Wales, though in London the increase in confidence is small. In the South West and the West Midlands confidence increased by over 20 points.
Page 2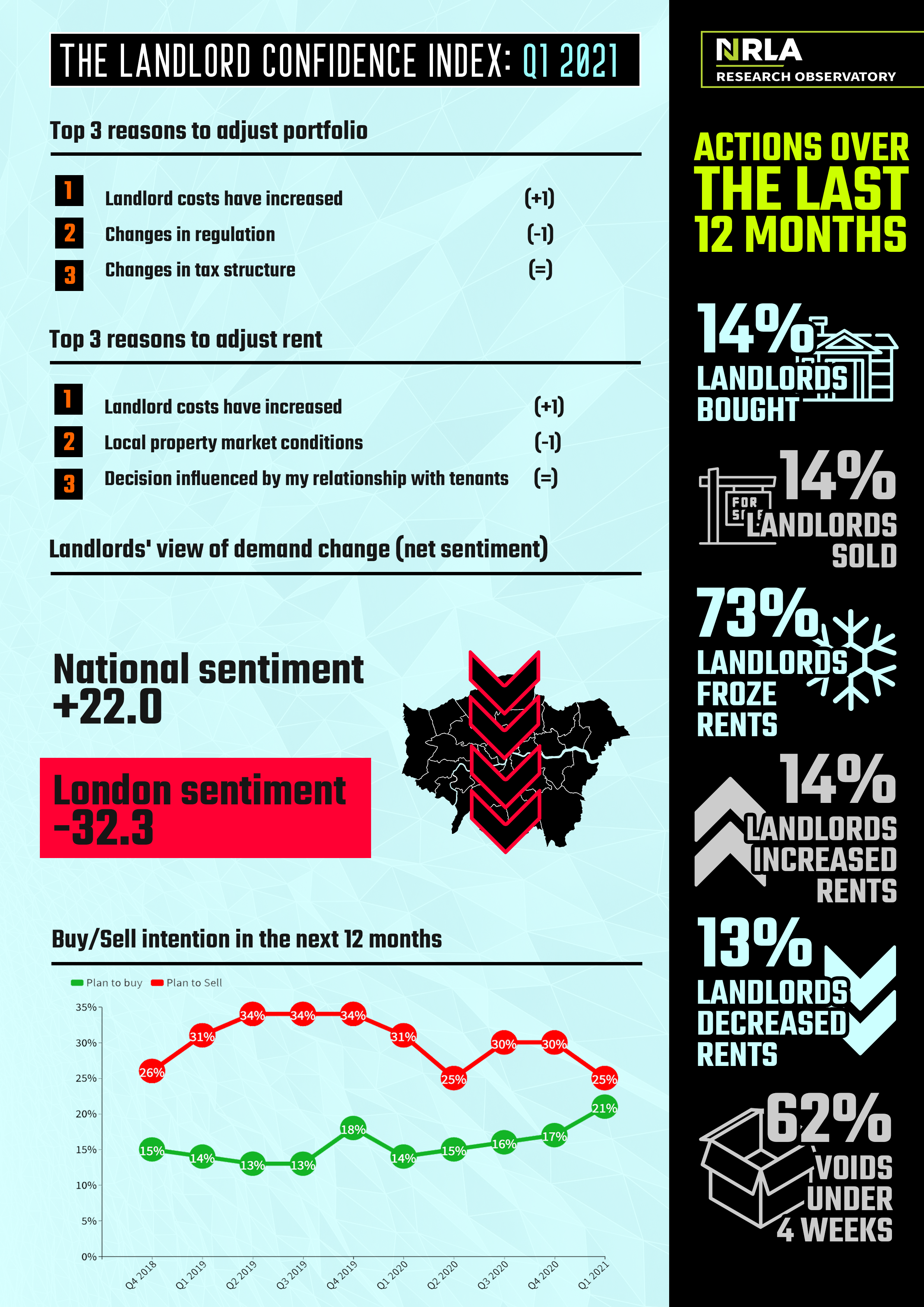 Page 2 - additional commentary
Portfolio & rent analysis
The reasons landlords give for adjusting either portfolios or rents are unchanged from the previous quarter, although the relative positions have changed in some instances.
Among those who have bought property in the last twelve months, confidence in local property market conditions and wider economic expectations as well as personal or family reasons are identified as key reasons to buy. 
Among sellers, the proposed abolition of Section 21 is one of the most commonly cited regulatory changes underpinning that decision. Mortgage Interest Relief change remains the most significant tax issue which has led to landlords selling.
Over the last twelve months over 85% of landlords either froze or reduced rents. This has been common practice since before Covid-19, though the pandemic has increased its likelihood. In 2019 Q4 for example, 68% of landlords reported they had either frozen or reduced rents over the 12-months previous. 
Views on demand change
Note the net sentiment statistic reflects landlords' perception based on their own experience of tenant demand. Nationally net sentiment has risen from +7.2 in the previous quarter.
In London however net sentiment remains negative – far more landlords are reporting reductions, rather than increases, in demand for rented property.
Nationally,  62% of vacant properties remain so for less than four weeks. This is down from 68% "pre-pandemic" (by which here is meant 2019,Q4).
Intentions to buy or sell
The recent pattern of increasing proportions of landlords planning to buy property has continued. It is the fourth quarter in a row the proportion of landlords planning to buy has increased.
The proportion of landlords planning to buy in the next twelve months is now 50% higher than in Q1 2020 – a survey which overlapped with the outbreak of the pandemic. With 21% of landlords looking to buy in the next twelve months, this is the highest figure recorded since these surveys began (in 2017 Q1).