Landlord Confidence Index Nick Clay 23/09/2022
Landlord Confidence Index (LCI) No.14: 2022 Q2
Page 1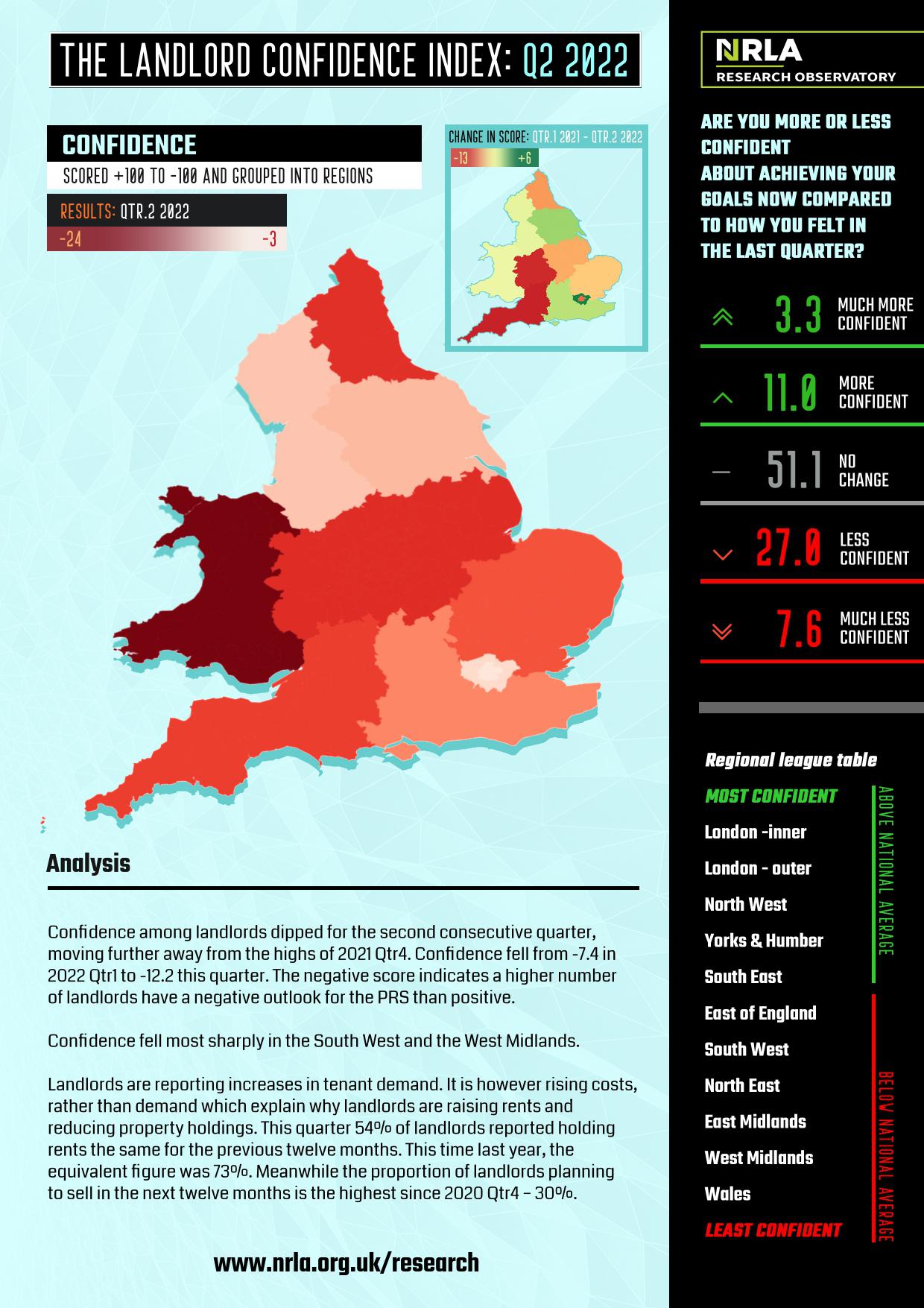 Page 1 - additional commentary
This quarter the landlord confidence index for England and Wales had a net negative score of -12.2. representing a dip in confidence for the second consecutive quarter. Last quarter the index stood at -7.4.
Southwest and the West Midlands saw the biggest decline this quarter, falling -12.6 and -12.3 points respectively. Only outer London +4.9 and Yorkshire and Humber +0.2 saw a positive change compared to last quarter, but each remained in negative territory. No region had a positive confidence score. This is the first time since 2021 q1 every region has been negative.
Wales had the lowest score for the fourth consecutive quarter, standing at -23.3. it is also the lowest confidence level any region has scored since 2020 quarter 4.
Page 2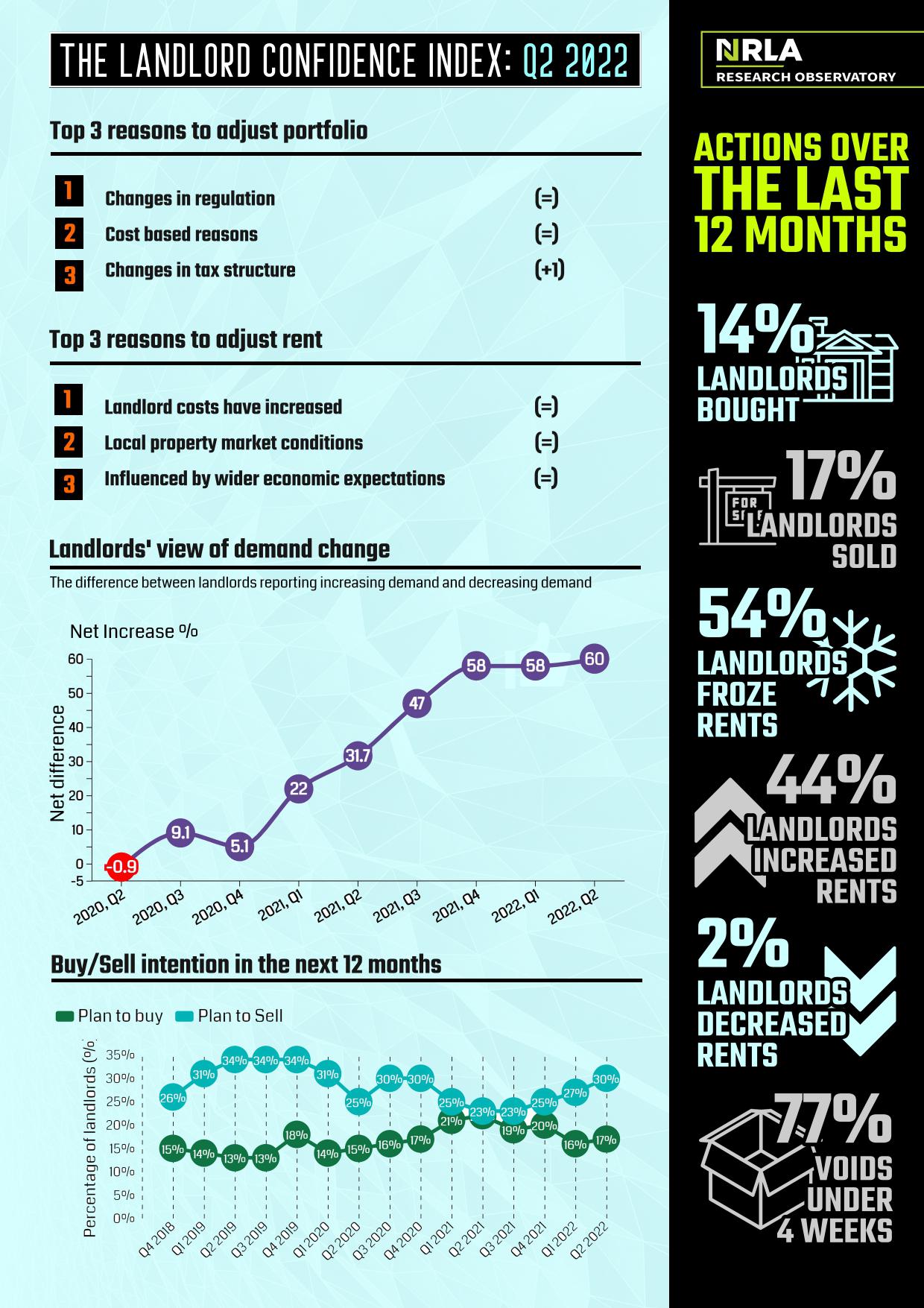 Page 2 - additional commentary
Landlords again reported "changes in regulation" and "cost-based reasons" as the top two reasons why they are adjusting their portfolios. "Changes in tax structure" appears as one of the main reasons to alter portfolio size. Note all three of these reasons are associated more with sellers than with buyers.
The main rent change decisions are unchanged – 56% of landlords who increased rents over the last twelve months cite landlord costs. 60% of landlords planning to increase rent in the next 12 months also cite rent increases as a reason for change.
The proportion of landlords who have frozen rents over the last twelve months continues to decline in the face of inflatin and increasing costs. Just 54% of landlords froze rents over the last twelve months. This is the lowest proportion of landlords since 2019 Q1.
This quarter landlords reported the highest [perceived] net tenant demand figures since they were first included - showing a net score of +60.
Despite demand increasing the proportion of landlords looking to sell has increased for the third consecutive quarter. Alongside dipping confidence, it appears the effect of costs and regulatory change are outweighing the benefits of increasing demand and rents.