Landlord Confidence Index Nick Clay 17/05/2023
Landlord Confidence Index (LCI) No.17: 2023 Q1
Page 1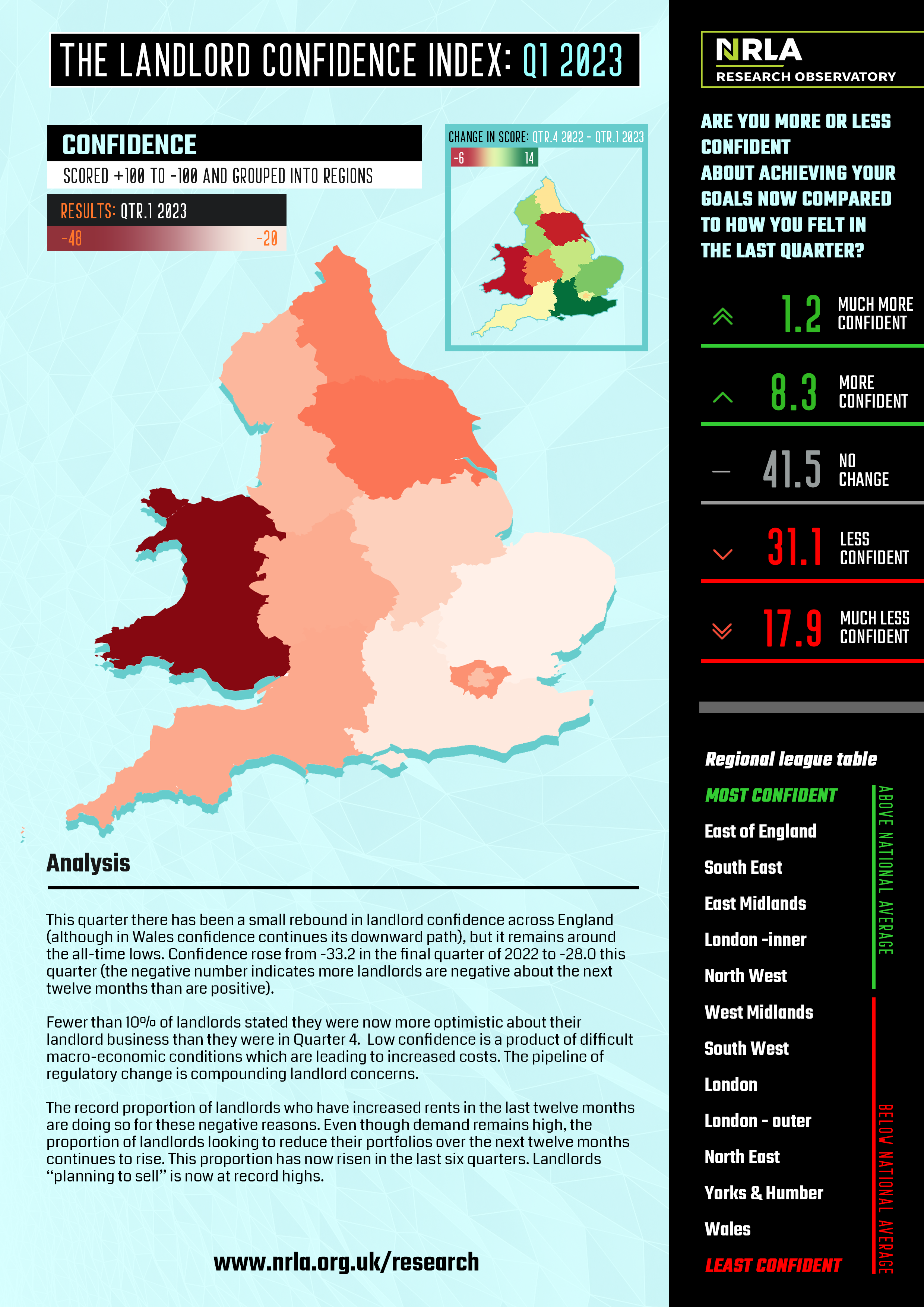 Page 1 - additional commentary
Landlord confidence grew slightly this quarter from -33.2 in Quarter 4, 2022 to -28.0. This up-tick in confidence has come from landlords who let in England. In Wales confidence fell to -46.2. This is lowest score recorded by the LCI since it was instituted by the RLA in 2019. 
Across England, confidence rose in all but two regions (Yorks & the Humber, and the West Midlands). The strongest growth could be found in the South East (up 13pts on the previous quarter) and the East of England (up 9pts). 
In London, there is clear distinction between landlords focused on inner or outer locations. Inner London has been among the most confident regions for four of the last five quarters. Outer London meanwhile has been among the least confident regions in four of the previous five regions.  
Page 2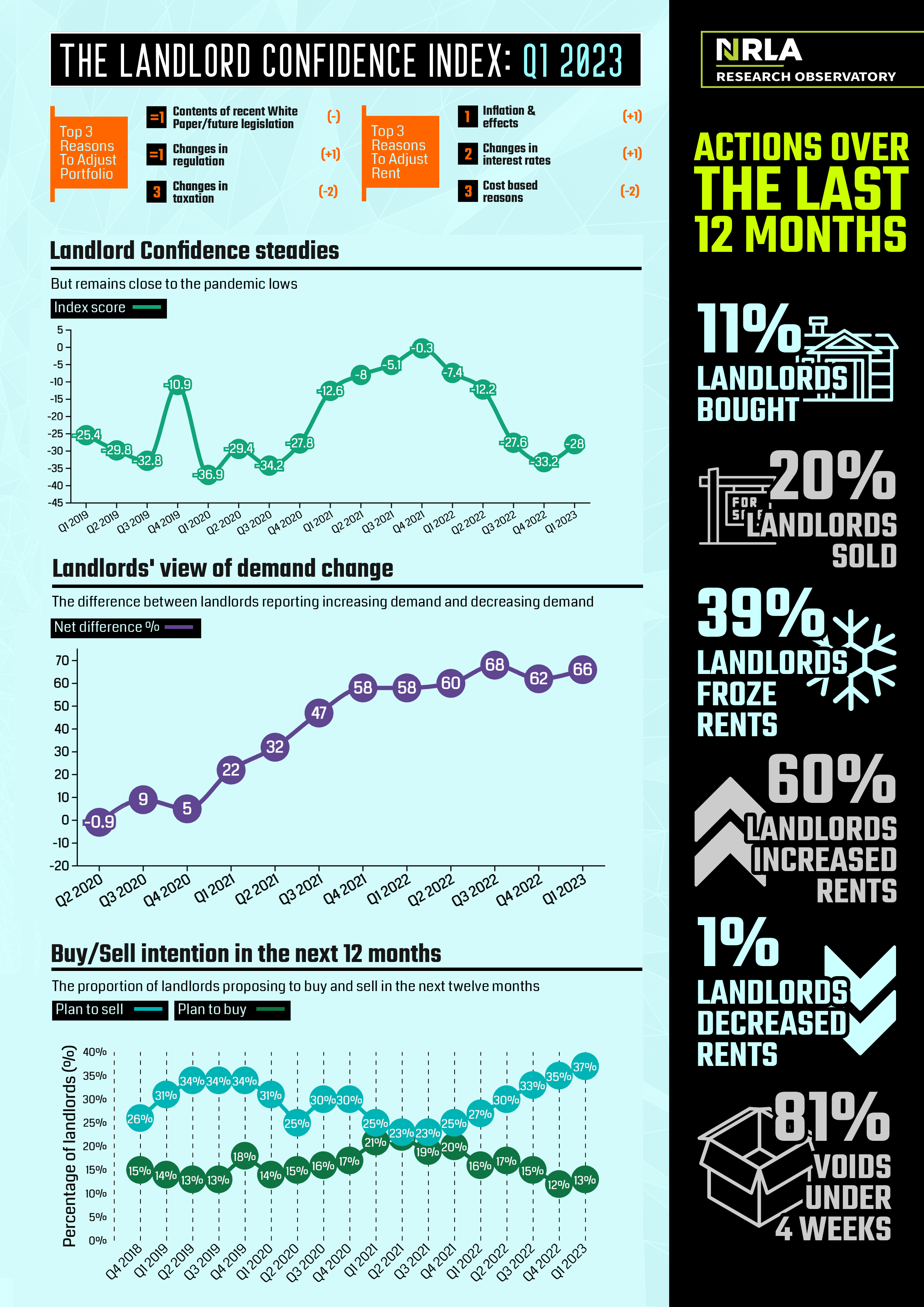 Page 2 - additional commentary
The reasons why landlord confidence remains so low are reflected in the factors which are driving portfolio and rent decisions. These factors are negative – regulation change (notably in Wales) and the threat of future regulation change are driving landlord decisions on portfolios.
Those decisions are undoubtedly negative: a record proportion of landlords are now planning to sell and at least reduce their portfolios (if not exit completely). With the proportion of landlords planning to buy approaching levels near the lows, the gap between the two has never been greater. Almost three times as many landlords are now planning to sell as planning to buy.
When landlords were asked to look back over the last twelve months, they have been selling. One-landlord-in-five (20%) reduced their portfolios in the last twelve months (to this can be added landlords who will have exited altogether. By no longer being landlords, they will not have completed the survey). This proportion matches the 2022 Qtr 4 figure – which is the highest proportion since the NRLA was formed.
Meanwhile landlords have also been raising rents - 60% of landlords stated they raised rents over the last twelve months. This is a record high – a new high has been set now for the last five consecutive quarters. Macro-economic factors – and the resultant impact on landlord costs – are the main factors determining rent decisions.