Landlord Confidence Index Nick Clay 05/09/2023
Landlord Confidence Index (LCI) No.18: 2023 Q2
Page 1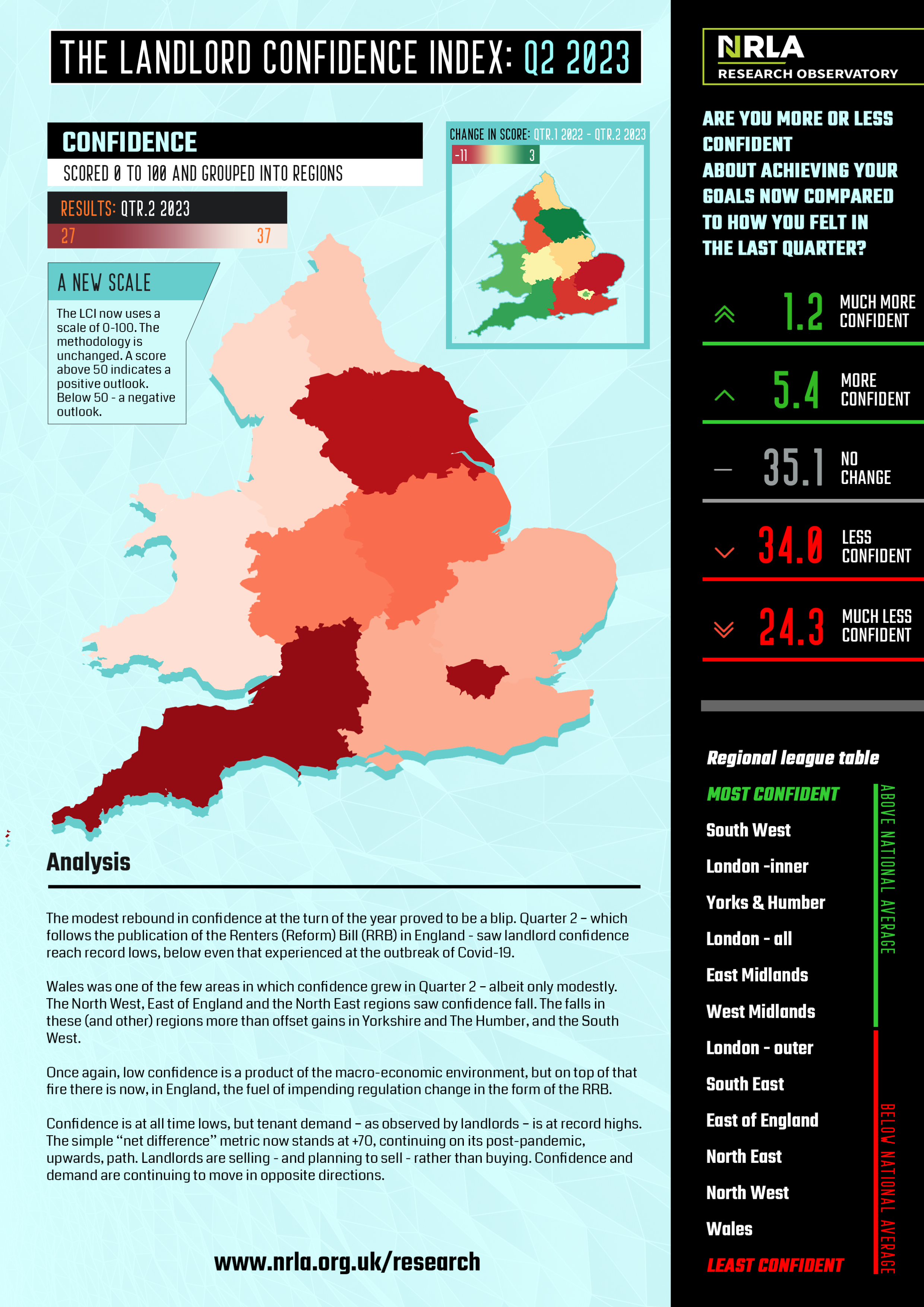 Page 1 - additional commentary
Firstly, please note that this quarter the NRLA are using a new scale with which to measure landlord confidence. The methodology is unchanged.
The trends in previous observations are unaltered. It is simply hoped this will be a more easily understood scale – which now goes from 0 to +100.
This quarter confidence fell dramatically from its Qtr1 level. The quarter 2 score of 31.3 (or, on the previous scale -37.3) is the lowest quarterly index confidence score since the index began in 2019.
The reduction in confidence in percentage terms between quarters 1 and 2 (-13%) was the third largest fall since the index began. It is also the fifth time in six quarters confidence has fallen quarter-on-quarter since 2021 Qtr4. The small rise in confidence reported in the previous quarter now appears to be a blip.
Regionally, six regions across England (none of which were London-based) recorded their lowest ever LCI scores – these stretch from the South East, through the midlands and to the North West.
Wales consistently records some of the lowest confidence scores, and this quarter (27.3) is no exception BUT confidence has grown compared to the previous quarter, albeit slightly.
Page 2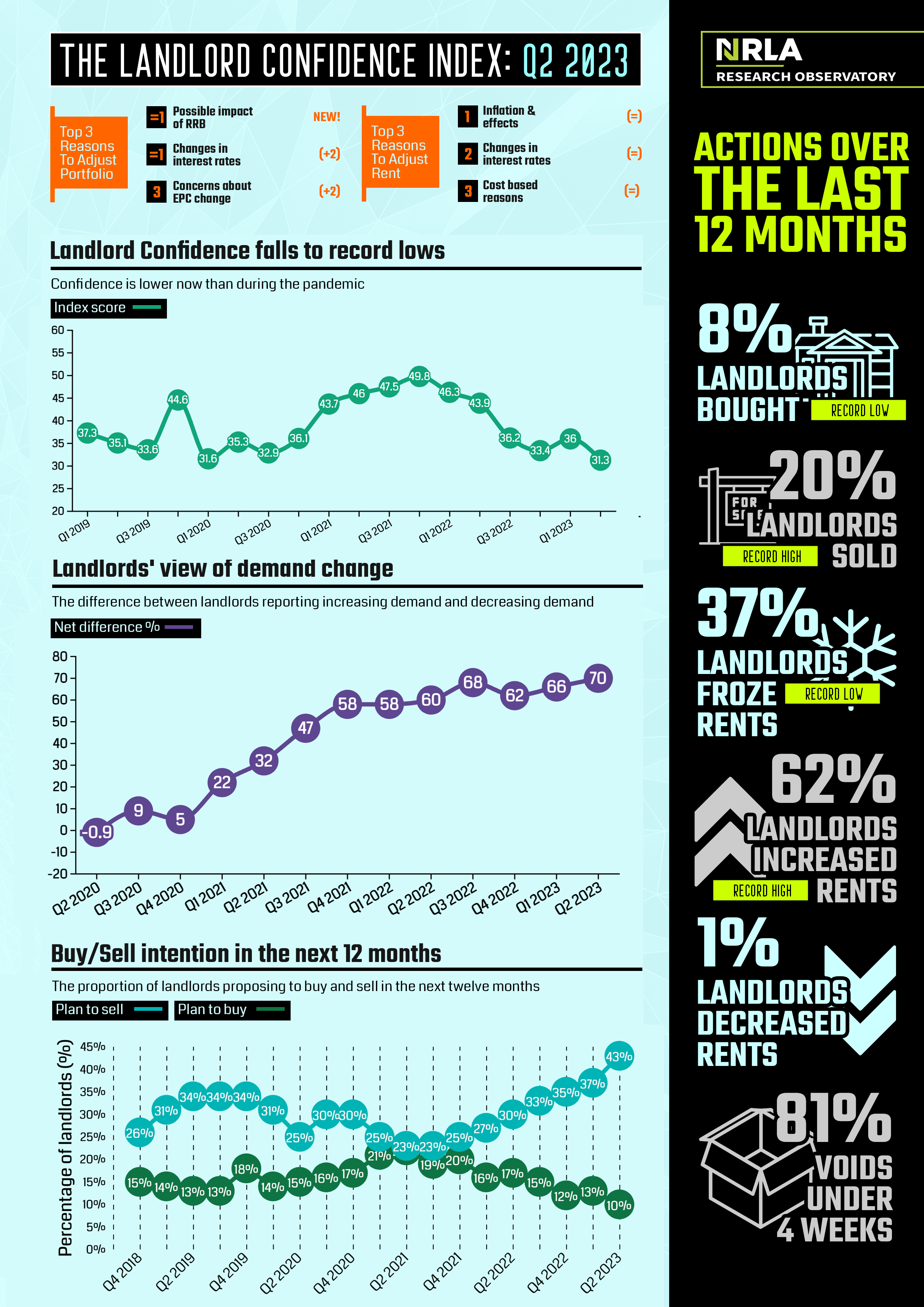 Page 2 - additional commentary
The newly published Renters (Reform) Bill provides some insight into the changes the government are planning for the PRS. Landlord nervousness – which extends to possible future EPC changes – is heightened by the macro-economic environment.
Interest rates are a key reason why landlords are both selling property and raising rents. The proportion of landlords who have typically raised rents over the last twelve months is now at a record high.
Whilst landlords are seeing demand increase they are selling property – and planning to sell property – at record levels. At the same time just 10% of landlords are planning to buy property this year, whilst just 8% of landlords bought over the previous twelve months. Again, both these are record lows.
Regulation change and the macro-economic environment are combining such that there is no good news for either landlords or tenants.