TDS Resolution
TDS Resolution.com is operated by The Dispute Service [TDS].
TDS Resolution is a conciliation/ mediation service that aims to facilitate a satisfactory resolution between landlords and tenants to help sustain tenancies and avoid the need for formal legal action. We are impartial and it's our role to help you find a mutually acceptable solution to your problem.
Our service is free and we are able to assist in the following types of issues/disputes:
Property standards
Repairs
Entry rights
Rent arrears
Threatened evictions
Breach of tenancy terms
Noise/Anti-social behaviour (except serious anti-social activity)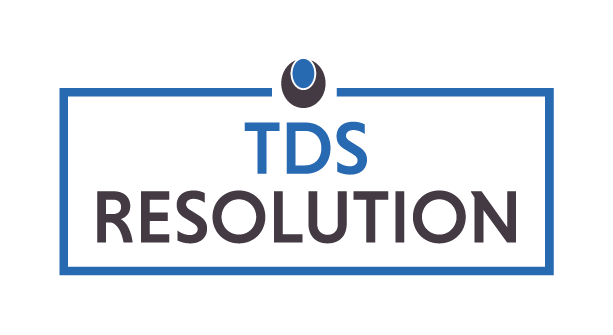 How does it work?
1. Contact the NRLA advice line or Complete our Resolution Referral Form
After submitting your request, TDS Resolution will be in touch within 5 working days to let you know whether we can take your case forward.
2. Contact other party
We will then contact the other party to see if they will engage in the process. If they choose not to engage, we will notify you and close the case.
3. Reaching a satisfactory resolution
Providing the other party consents, we will either:
arrange an online or telephone mediation appointment for both parties to attend; or
speak to each party individually to resolve the matter.
We aim to arrange the appointment within 10 working days.
[The structure of the mediation session will be at the discretion of the mediator, and will take account of the needs of both parties involved on a case-by-case basis]
4. Resolution agreement sent to both parties
Following a successful mediation, we will issue both parties with a settlement agreement detailing what has been agreed.
If the mediation is not successful, the parties can request a certificate detailing the attempt to mediate through our service.
Costs
You can instruct us on a case FREE of charge.
Please note that any contract for the supply of goods/services will be made between you and the provider of the goods/services; not with the National Residential Landlords Association or any of its associated companies. The NRLA has no liability in relation to any contract entered into by you as the NRLA only acts as an introducer.
TDS Guide to Dispute Resolution
Last updated: 19/09/2023 at 09:54 - 3.08 MB
Download
Articles
Does mid-tenancy mediation help to sustain tenancies? We look at TDS Resolution's year in review to find out.
Partners and Suppliers Sandy Bastin 07/10/2022