TDS Resolution
TDS Resolution.com is operated by The Dispute Service [TDS]. Our resolution scheme is intended to provide a satisfactory outcome for both parties in the event that a tenant has fallen into rent arrears. This can avoid unnecessary possession hearings in court. We know at the moment that rent arrears are causing serious concerns for both landlords and tenants.

TDS Resolution offers a service in which we will reach out to your tenant if they have fallen into rent arrears and try to reach a suitable rent repayment plan for both parties. The aim is to prevent evictions and secure mutually acceptable rent repayment plans.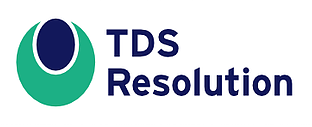 How does it work?
1. Complete our Resolution Referral Form
We will contact your tenant completely free of charge to see if they will engage in the process. If the tenant chooses not to engage, we will notify you and close the case.
A certificate will be available at the cost of £20 + VAT for NRLA members, for landlords to demonstrate that the tenant has not engaged in the process.
2. Schedule a Resolution appointment
If the tenant is happy to engage, we will schedule an appointment at a time suitable for both parties and invite you to make payment of £112.50 + VAT for the service.

In some cases the tenant may only wish to speak with TDS Resolution, and if this is the case we will have a follow up conversation with the landlord after we have spoken to the tenants.
3. Reaching a satisfactory resolution
In the 60-minute appointment we will seek to reach a mutually acceptable rent repayment plan to avoid the need to proceed with the court hearing.
4. Resolution Summary
We will draft up a Settlement Agreement which sets out what has been agreed between the parties.
If we cannot reach an agreement, we will include this in our Settlement Agreement which you can take to Court to show your attempts to resolve the matter.
You can instruct us on a case FREE of charge. ​Once we receive your instruction, we will reach out to the tenant(s) in an attempt to encourage them to engage in the process.
If the tenant will not engage, we will have to close the case but you will not incur any costs. You can however purchase a Non-Resolution certificate at £20 + VAT, which demonstrates that you wanted to mediate with your tenant(s) but they did not engage.
If the tenant is happy to engage, we will schedule an appointment and invite you to make payment.
​The total cost of the service is £112.50 + VAT and this includes the initial contact with the tenant, the resolution appointment and our Settlement Agreement, which sets out the terms of any agreement that has been reached with the tenant.
NRLA members receive a special 25% discount on our published prices (prices shown here have the discount applied)
Please note that any contract for the supply of goods/services will be made between you and the provider of the goods/services; not with the National Residential Landlords Association or any of its associated companies. The NRLA has no liability in relation to any contract entered into by you as the NRLA only acts as an introducer.