NRLA Landlord Vision - Coming soon
Make property management easy with Landlord Vision
Fed up of landlord admin? Paperwork and spreadsheets all getting a bit complicated?
Reduce stress and get more free time by using Landlord Vision.
Manage properties, tenants and finances all in one platform designed, and constantly improved, by landlords like you.
NLA Landlord Vision
NLA Landlord Vision will soon be replaced by NRLA Landlord Vision and existing users will be asked to passport across to the new service. Existing users can access their current NLA Landlord Vision acount here.
RLA Landlord Vision
RLA Landlord Vision will soon be replaced by NRLA Landlord Vision and existing users will be asked to passport across to the new service. Existing users can access their current RLA Landlord Vision acount here.
Use NRLA Landlord Vision to manage every aspect of your rentals in one place.
Find anything you need in your portfolio at a glance...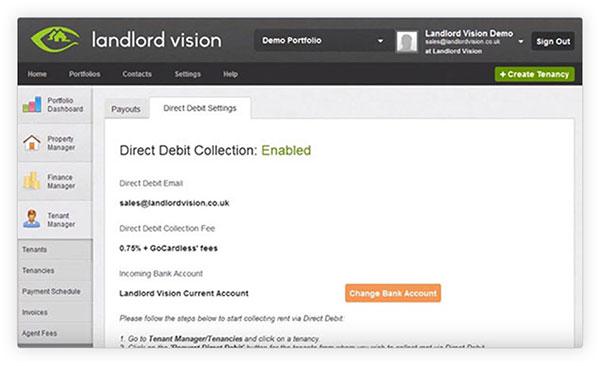 Never miss a rental payment, collect rent by Direct Debit, track payments with no hassle and send automatic reminders.
Reduce your stress and admin time by letting NRLA Landlord Vision keep track of your tasks and obligations and notify you when they're due...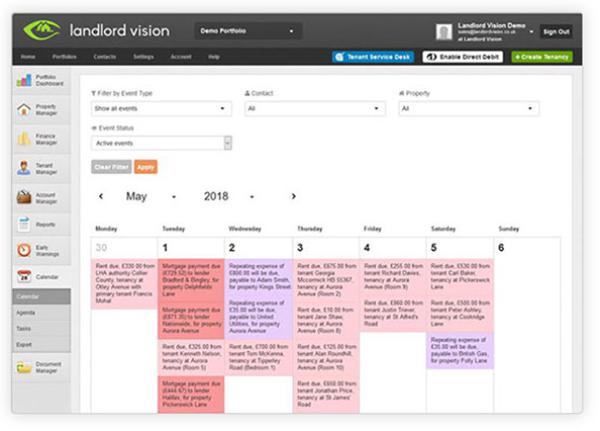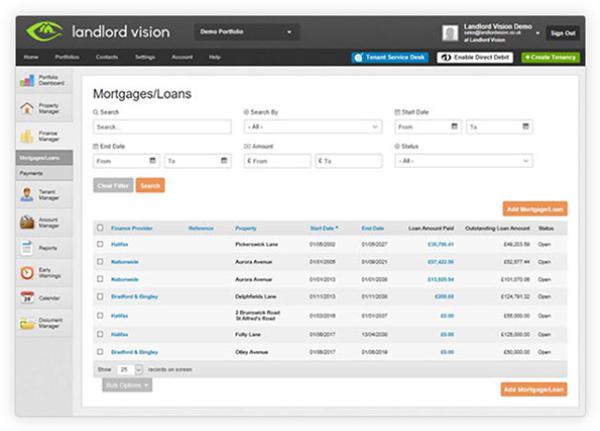 Grow your portfolio, see all your financial details at a glance with a full reporting suite. Manage all aspects of finances including expenses and mortgages. Import bank feeds with statement lines ready for quick reconciliation.
Fill out your tax return in 5 minutes with a fool-proof income tax report.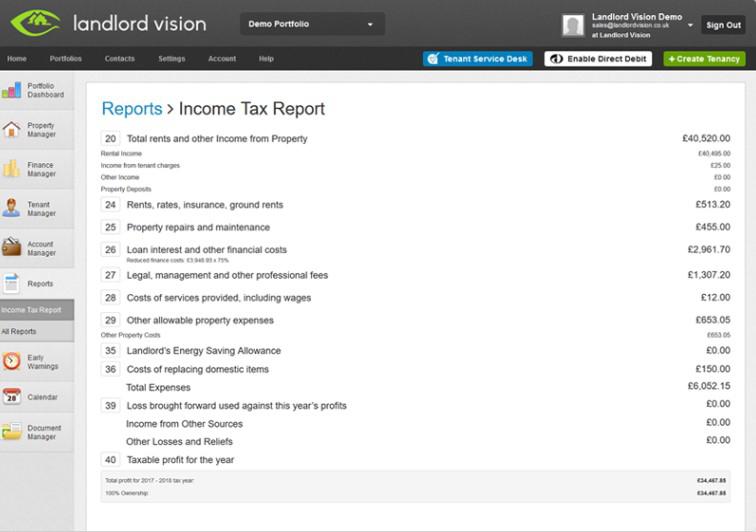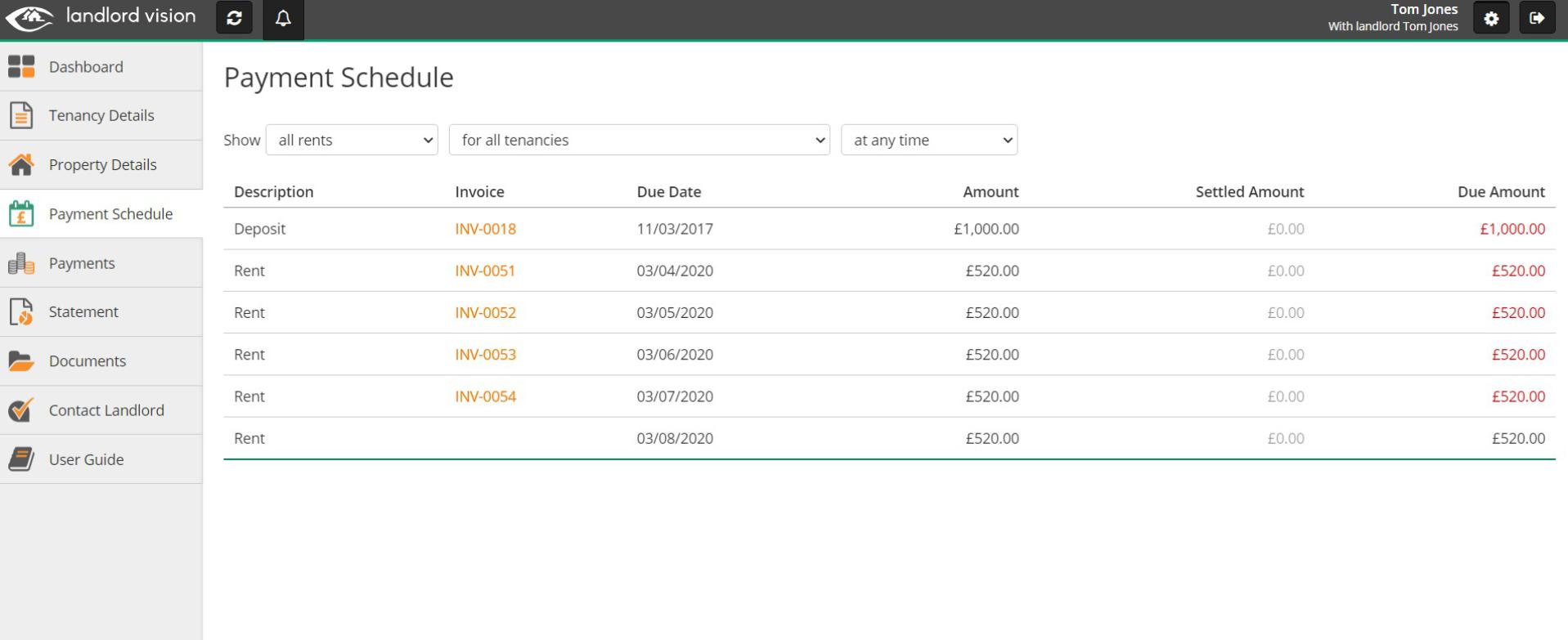 Invite your tenants to your own personalised tenant portal. Automatically build an audit trail and make it easy for them to report issues.
How landlords like you are using NRLA Landlord Vision:
34,972 Properties Added 33,887 Tenancies Managed
1,086,565 Expenses Entered 51,051 Taskes Being Handled
38,600 Safety Certificates and Insurances Monitored
Join your fellow landlords and try NRLA Landlord Vision for free for 6 months.
Who is NRLA Landlord Vision for?
NRLA Landlord Vision suits any landlord who has to manage a number of properties and wants to be more organised, less stressed and to save time on admin.
NLA Landlord Vision has been carefully developed for busy landlords who find their paperwork overwhelming. The software has been honed over the last 6 years by constant feedback from the landlords who use it.
NRLA Landlord Vision isn't for you if:
You want to manage corporate lets
You are a letting agent that needs to provide VAT receipts
You don't have time to put your initial data into the software
You don't want to save time on admin
NRLA Landlord Vision Features
NRLA Landlord Vision is a feature packed software. As a Full NRLA member you'll get free access to all the features below for 6 months and a 15% discount when your trial ends.
Full Accounting Capability
Record all property related income and expenditure
Stand alone accounting so no need for expensive subscriptions to other services
Import bank feeds and statement lines via Open Banking for fast and easy reconciliation
Free access for your accountant and an unlimited number of invited users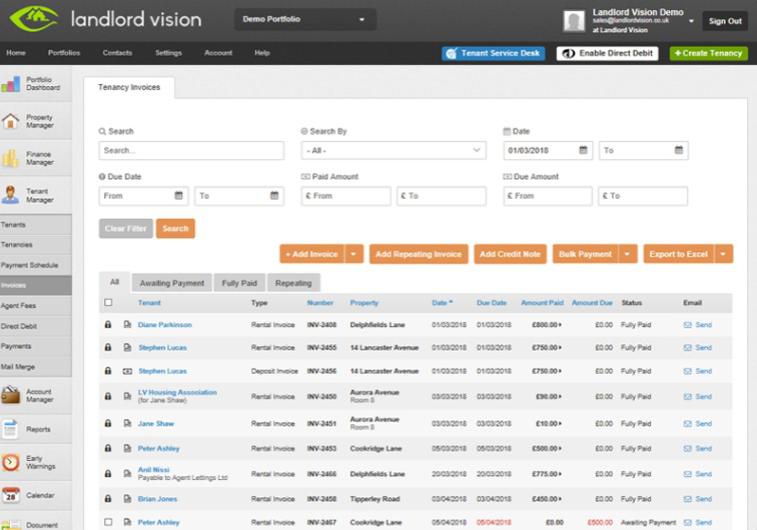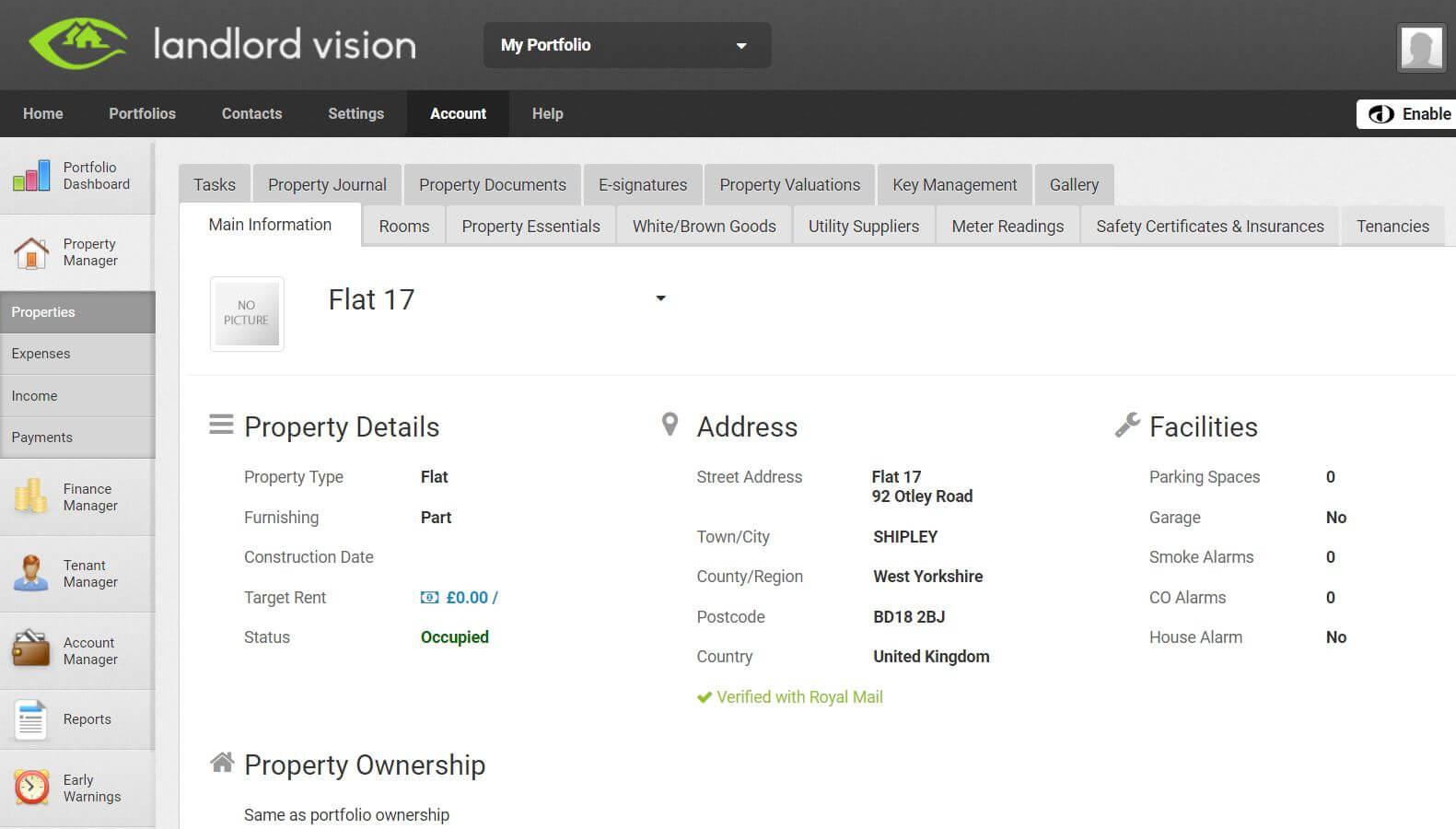 Property Management
Manage by room or by property
Record utility suppliers and readings
Store images, photographs and property related documents
Track keys
Set up automatic reminders
Tenant Management
Assign tenants to properties or individual rooms
View payment schedules to easily see who's in arrears
Easily track letting agent fees, payments and statements
Manage guarantors and security deposits
Give tenants limited access to important property information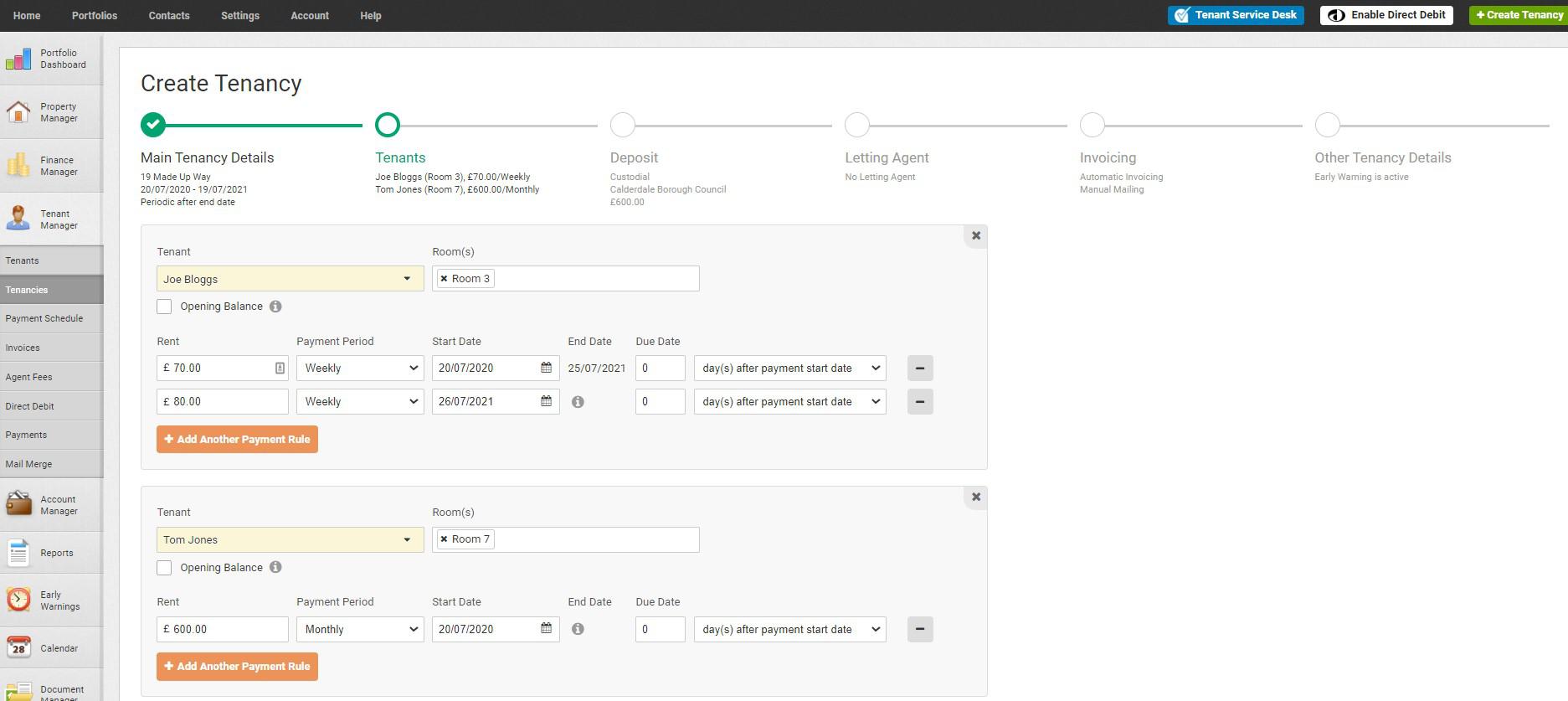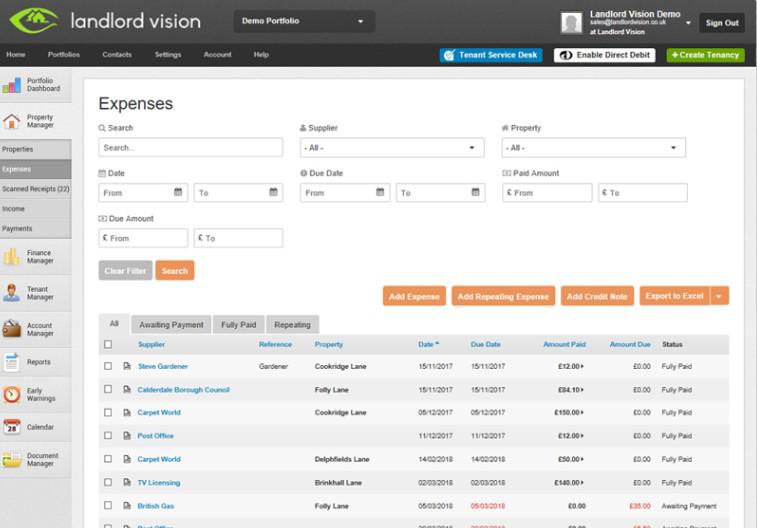 Track Expenses
See what you're spending on each property at a glance
Set up repeating expenses
Raise credit notes, record partial payments and account for refunds
Quickly record expenses on the go with the mobile app
Assign costs to the portfolio, property or individual
Tasks
Get reminders for overdue and upcoming rent payments
Track expiring tenancies, certificates, insurances and mortgages
Set automatic notifications for any tasks you like
Get in-app notifications as well as email notifications
Fully integrated calendar so you can see tasks in calendar view
Export calendars to Outlook and Google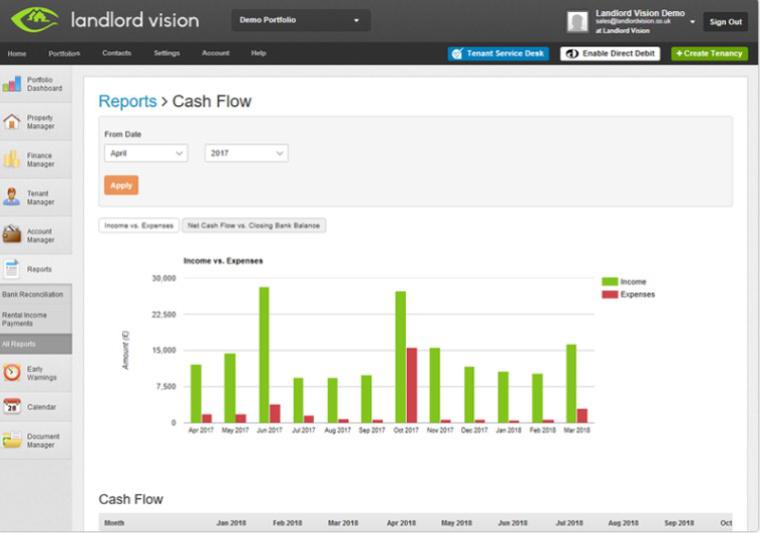 Reporting
Property reports showing you everything from occupancy to expenses
Tenant reports to help you manage their needs and your responsibilities
Accounting reports so you always know your financial position
Finance reports to monitor mortgages and help you meet lending rules
Tax reports to make filling in tax returns easy and so you can always see your tax liability
Filter reports by room or property
Tax
Income tax reports using the latest HMRC guidelines
Reporting using either the Cash Basis or Accruals Basis GAAP accounting method
Automatically applies finance cost restrictions from tax year 2017/18 onwards
Get a detailed income tax liability report at portfolio level
Know your tax liability at any point during the year
Tax calculation based on multiple property ownership
Automatic exclusion of non-revenue costs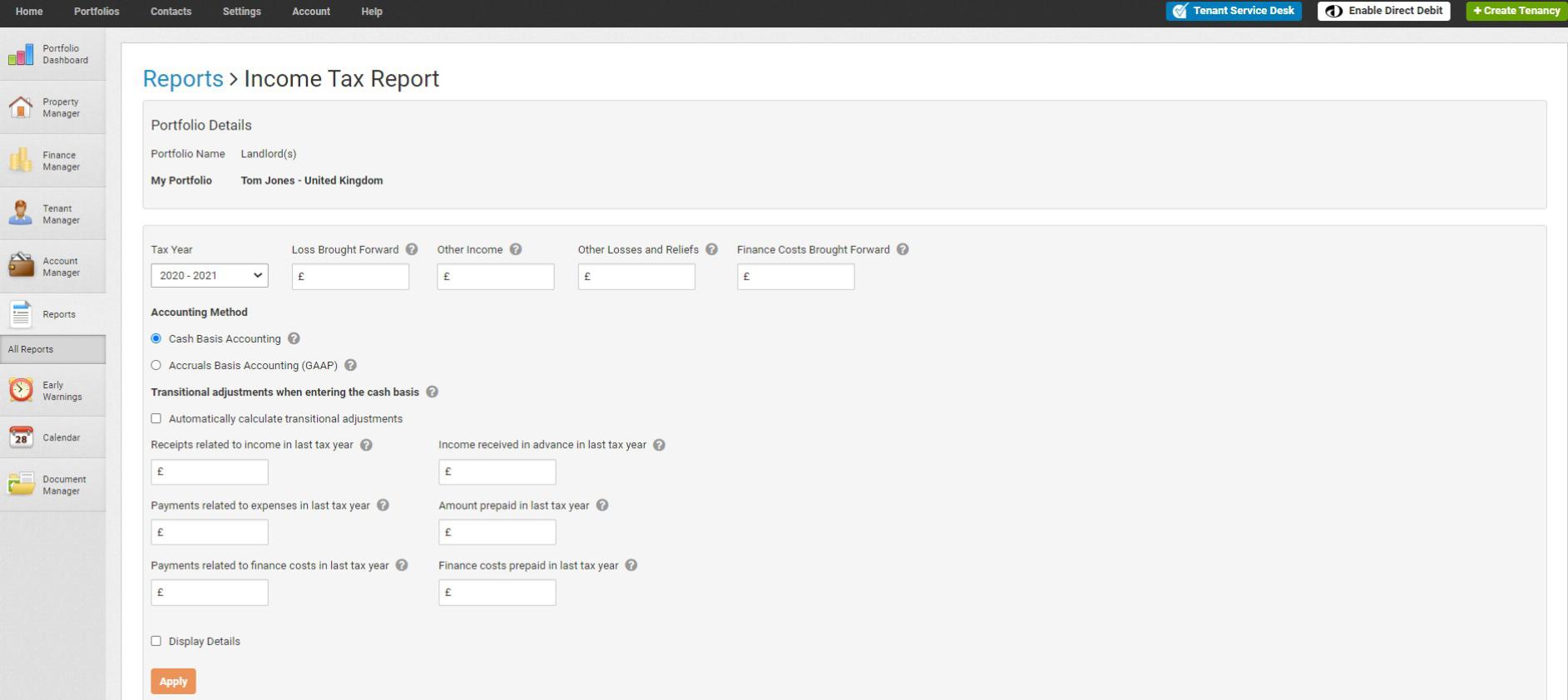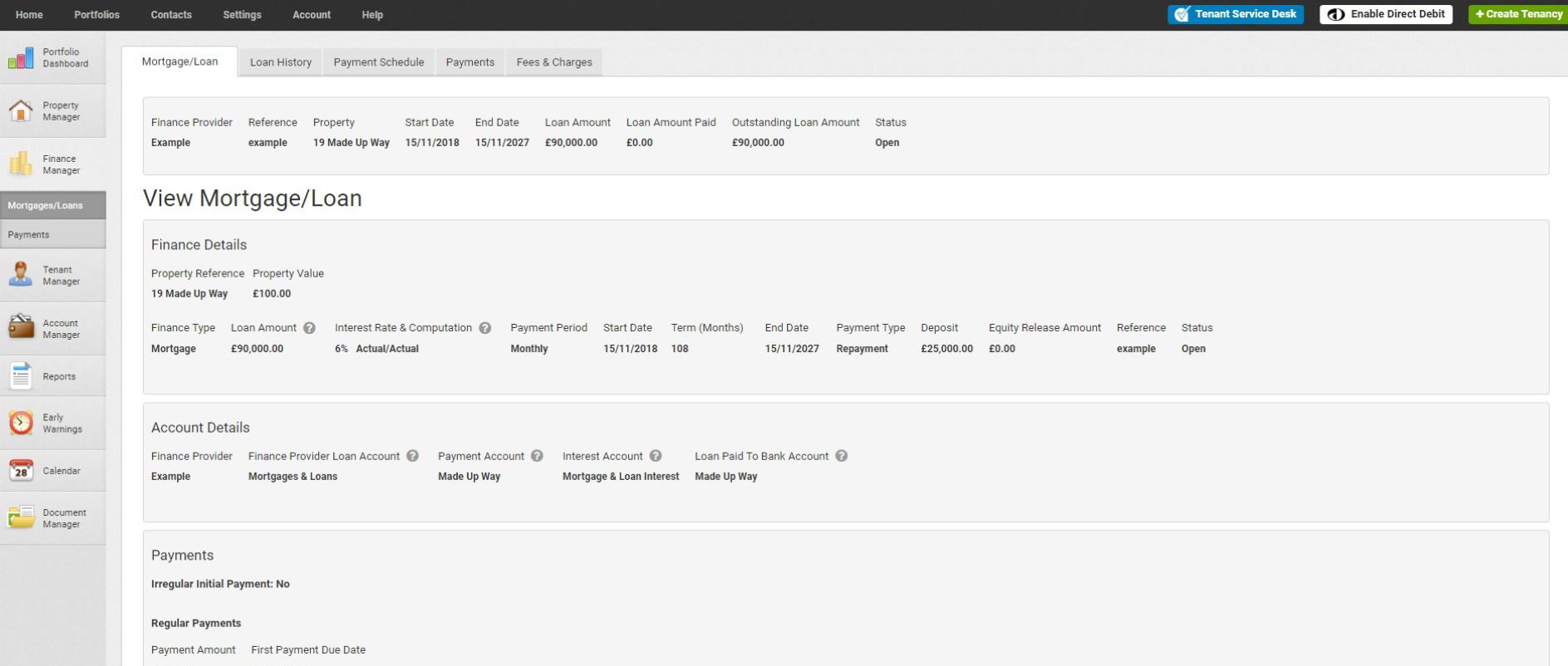 Financing
Track the status of your mortgages and loans at all time
Record capital and interest payments, and see the current balance
Automated regular payment option and payment schedule
Record loan fees and charges and track interest payments
Unlimited number of mortgages and loans per property/portfolio
Gain insight into your portfolio's debt so you can maximise efficiency
Take a Look Inside NRLA Landlord Vision
In the video below you can see NRLA Landlord Vision in action.
Still not convinced you should try NRLA Landlord Vision?
It's difficult to take the plunge into a new system, especially if you aren't sure it will help. NRLA Members get to try NRLA Landlord Vision free for 6 months, sign up now to test the software out with no obligation.
If you've still got questions sign up to the software seminar, an expert will give you a demonstration of the software and then answer any questions you have.