Industry News Sally Walmsley 10/06/2021
Housing payments 'not fit for purpose' NRLA tells Government
NRLA Chief Executive Ben Beadle has called for an overhaul of local housing support in the PRS while giving evidence to the Work and Pensions Select Committee.
Ben told the committee the Discretionary Housing Payment is not fit for purpose and said changes are needed to ensure Universal Credit works as intended.
He said payments must cover claimants' rents and said that direct payments to landlords should be by default, rather than offered after problems have arisen.
He also flagged long term issues with the system, including the five-week wait for initial payments, which are made in arrears leaving tenants on the back foot from the start.
He said the DWP needs to do more to proactively engage with landlords negotiating the system and warned tenants would be left unable to pay their rent if the Government continued to freeze local housing payments in future.
Ben was called to give evidence to the committee on the impact of Local Housing Allowance, and wider issues around housing supply and rent arrears, along with representatives from Crisis and Bristol City Council.
He also used the opportunity to promote the NRLA's calls for a package of financial support for the sector to avert a rent debt crisis in the wake of the Covid-19 pandemic.
He quoted independent research of renters carried out by Dynata on behalf of the NRLA, which found 7% of tenants had built rent arrears since lockdown measures started in March 2020 which are still to be paid off. (insert link) This is despite 82% of these tenants paying their rent in full before lockdown.
Highlighting support across the board for a ringfenced cash pot to help landlords and tenants he said: "There is a universal cross-sector support for a package of grants and loans. The only person that doesn't agree is the Chancellor."
To watch the evidence session in full click here.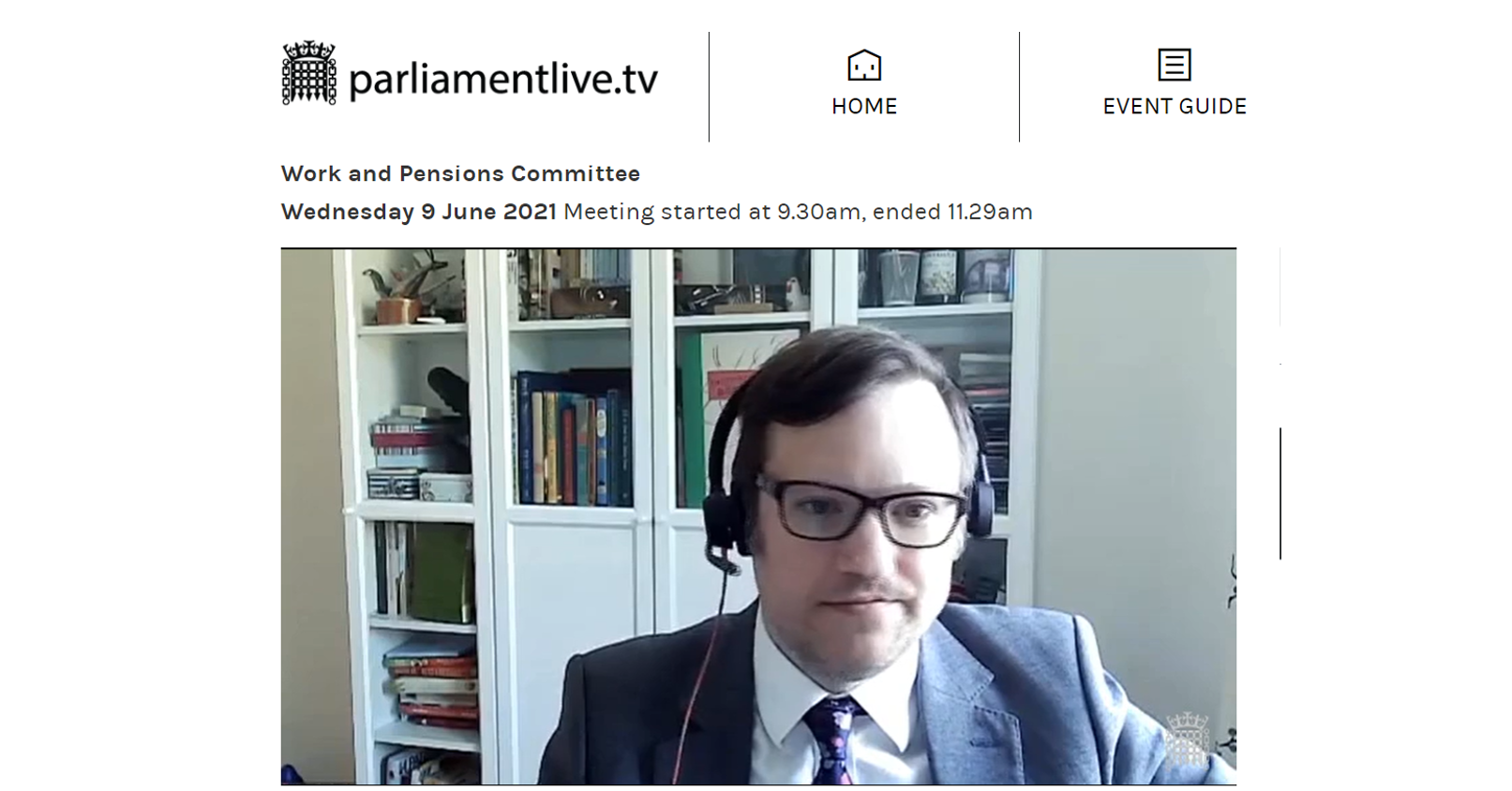 Share your story
Ben will now write to the chair of the committee to reiterate the points made in the evidence session.
The assocaition also wants to find out more about landlords' personal experiences of dealing with the welfare system,
Members' stories and case studies are vital to the NRLA's campaigns work, helping to flesh out research work and data with real life examples to show the range of issues landlords are facing and highlight common problems or frustrations.
By finding out more about the issues you are facing, we can work with the Government to resolve them and bring about positive change.
To share your experiences of the benefits system please email press@nrla.org.uk
More information
The NLRA is campaigning for improvements to welfare to help tackle the country's homeless crisis. It is calling for:
Increased Local Housing Allowance Rates
Changes to Universal Credit, including an end to the five-week wait for payments
The introduction of improved long-lease schemes at local authority level
To find out more about the campaign click here.