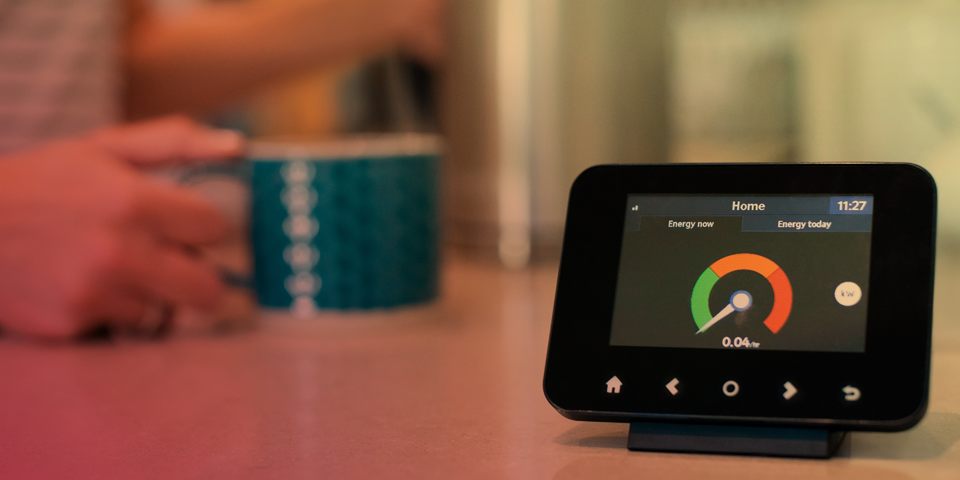 Green Home Grants for Landlords
Last updated 29 March 2021 - Government closing scheme
Introduction
The Green Homes Grants Scheme will close on 31 March 2021 at 5pm. To recieve a voucher, you must apply before 5pm on Wednesday.
These grants are available to homeowners, including landlords, in England. Landlords can apply for a voucher towards the cost of installing energy efficient and low-carbon heating improvements in their homes.
How the Green Home Grants Scheme (Vouchers) works
Vouchers will cover: up to two thirds of the cost of qualifying improvements up to a maximum of £5,000.
Vouchers are available for two types of energy efficiency improvement; primary measures and secondary measures. You have to qualify for primary measures before you can apply for secondary measures.
The installer will request and receive payment from the government for the costs covered by the voucher. This has to be done by 31 March 2021.
Why should I use this grant?
The Green Homes Grant is a unique opportunity for landlords to get government help with the cost of energy efficiency works to their property. While landlords will have to pay for some of the work, the upgrades will still be required when the grants are no longer available. By utilising the Green Homes Grant while it is available, landlords may be able to reach the future minimum standard at relatively low cost.
The residential sector accounts for a fifth of carbon emissions. As part of their strategy to reduce this, the Government consulted last year on how best to raise the minimum energy efficiency standards in homes to an EPC 'B' or 'C' rating. If the proposals are implemented, this could mean that new tenancies are required to have an EPC rating of C or higher by 2025.
At the present time, landlords can only let out a property if it has an EPC with a rating of E or higher or spend up to £3500 on improving their property to qualify for an exemption.
Most properties in the PRS already reach this standard. However, increasing the minimum standard to a B or a C will mean significantly more landlords will have to undertake energy efficiency improvements at some point or spend enough to qualify for an exemption.
Step 1: Check your eligibility and what work is covered
First, check your eligibility for the grant at https://www.simpleenergyadvice.org.uk/green-homes-grant/questionnaire. If you are eligible you can receive up to two-thirds of the cost of the improvements to a maximum of £5000 under the Green Homes Grant.
When deciding which measures to use, remember you must install a 'primary' home measure to be eligible for the grant.
Primary measures

Insulation

Low carbon heat

solid wall insulation (internal or external);
cavity wall insulation;
under-floor insulation (solid floor, suspended floor);
loft insulation;
flat roof insulation;
pitched roof insulation;
room in roof insulation;
insulating a park home.

air source heat pump;
ground source heat pump;
solar thermal;
biomass boiler;
hybrid heat pump.
While you cannot use the grant to replace existing examples of these primary measures, 'top ups' are allowed such as adding additional loft insulation up to the recommended level.
You can then claim the equivalent amount you used for the primary measure to cover the cost of a secondary measure. For example, if you spend £3000 on solid wall insulation you would be eligible for £2000 under the scheme. You would then be eligible for up to £2000 for the installation of a secondary improvement.
Secondary Measures

Windows and doors

Heating controls and insulation

draught proofing;
double or triple glazing (where replacing single glazing);
secondary glazing (in addition to single glazing);
energy efficient replacement doors that replace single glazed or solid doors installed before 2002.

hot water tank thermostat;
hot water tank insulation;
heating controls such as, thermostats, smart heating controls, zone controls, and thermostatic radiator valves.
If you are not eligible for any primary measures you will not be able to access secondary measure grants.
Step 2: Find a Trader
The work has to be delivered via companies that are registered through Trustmark and also registered for the scheme.
For Energy Efficiency and Insulation works:
Traders must be TrustMark registered and PAS2030:2017or PAS2030:2019 certified
For Clean Heat works:
Traders must be TrustMark registered and Microgeneration Certification Scheme (MCS) certified
You can find an installer here https://www.simpleenergyadvice.org.uk/installer-search and you must obtain a quote for the next step.
If my installer subcontracts the work to another company, does that company need to meet the above requirements?
For vouchers issued on or after Jan 4 2021, the installation company must still be registered with TrustMark and PAS or MCS certified. However, this requirement no longer applies to their subcontractors, expanding the capacity for work to be performed.
Any work performed by these subcontractors must still comply with PAS or MCS requirements.
Can the cost of a quotation be included in the voucher for eligible works?
No, only the cost of works done after the voucher is issued may be included in the quote itself.
How many quotes are needed?
The Government advises you to get multiple quotes to compare prices, however, you only need one quote. Multiple quotes are not essential.
Step 3: Make your application
Make your application online at https://www.gov.uk/apply-green-homes-grant
To do this you will need:
The name and date of birth of the property owner or owners
A quote for the work from a TrustMark-registered tradesperson
The TrustMark licence number of your chosen tradesperson
Only you can apply for the voucher and it is not possible to have the installer make the application for you.
You can apply for vouchers for multiple measures at the same time for one property, using different TrustMark installers. Each voucher is only valid for the measure and property applied for.
Remember:
Do not start the work until a voucher has been issued to you. An application does not guarantee acceptance and landlords should wait to receive the voucher before committing to works. Any works begun before the voucher is issued cannot be claimed. Vouchers are valid for 3 months or until 31 March 2021 – whichever is earlier.
Step 4: Complete the works and redeem the voucher
Begin the works once the voucher has been issued, and pay your share of the costs before redeeming the voucher.
Vouchers are valid for three months from date of issue or 31 March 2021 - whichever is earlier. Work must be completed and vouchers redeemed by this deadline.
When redeeming the voucher, landlords must confirm:
the works have been completed;
they have paid their share of the costs;
they have received the necessary documents from the installer; and
that the landlord meets the eligibility requirements.
You will need to attach the dated invoice from the installer. The payment will be made directly to the installer.
Costs that are covered by the voucher include labour, materials and VAT. Additional works necessary for installation may also be covered but you should check the Government guidance to see whether it qualifies.
Energy efficiency grants in Wales
This scheme is only available in England at present. We are calling on the Welsh Government to match the scheme in England. Find out more about our work relating to this, as well as information on what grants available in Wales here.
Have you applied for a grant? Share your story.
If you are applying for the grants, please tell us about your experience and any difficulties you've faced. If you've decided against applying, please let us know why. By sharing your story with us, we can use our member experiences to lobby for positive changes to this scheme and help our members benefit from it.