Zero Deposit
The NRLA has partnered with Zero Deposit to bring all of the benefits of their market leading and fully FCA regulated deposit replacement guarantee to our members.
For the cost of just one week's rent, tenants can purchase a Zero Deposit Guarantee instead of leaving a traditional deposit. It's a win-win, with landlords receiving protection equalling a six-week deposit, even after the deposit cap. Disputes are adjudicated by TDS, with approved claims paid in just two working days.
Zero Deposit is an approved deposit replacement service on NRLA Insurance policies and many others however, if you use any other insurance providers you must check your policies before using this service.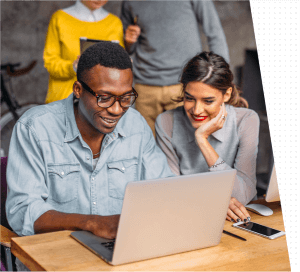 Better than cash: With most cash deposits capped at 5 weeks, get more protection with Zero Deposit's 6 week cover
Boost demand: Properties offered with Zero Deposit get up to 26%* more clicks. More demand leads to shorter voids
No cost or hassle: The Zero Deposit Guarantee is purchased by your tenant and means there's no deposit to register
How can you access Zero Deposit for your tenants?
Simple, just click the link below and register your next tenancy. Zero Deposit then contact your tenants and complete the process. Once purchased, you will receive your guarantee documents and you're ready to go, fully protected.
Frequently asked questions
Won't this mean that tenants will take less care of my property?
No, tenants are still fully accountable for your property. Any financial loss (for example unpaid rent) or damage up to the value of six weeks rent is paid to you if your tenant doesn't settle and then Zero Deposit seek collection. With Zero Deposit tenants still have skin in the game.
How do I know this is as secure as a cash deposit?
Zero Deposit Guarantees are underwritten by Great Lakes Insurance SE, part of Munich Re, one of the world's largest re-insurers. As the product is regulated by the FCA, you have recourse to the Financial Ombudsman Service and protection under Financial Services Compensation Scheme.
Won't it be a hassle if I do have a claim?
Zero Deposit's unique partnership with TDS means that disputed claims are reviewed by the same people as with a cash deposit. Once your claim is settled, Zero Deposit pay you within 2 days.
Isn't this just more bureaucracy, cost and admin for me?
Zero Deposit is simple to use and as its not a deposit, you do not have to be concerned about the prescribed information rules applying to cash. Once you've registered your tenants, Zero Deposit take over and send you the paperwork once completed.
I get why it's good for tenants, but why's it good for me?
With most cash deposits now capped at 5 weeks, Zero Deposit's 6 week cover means you're better protected. Additionally properties advertised with Zero Deposit available get more interest*, and with tenants having to find less cash up front, they can move in quicker. More cover, more demand and less voids.
*Properties advertised with Zero Deposit on Zoopla achieved a higher click-through rate than those advertised without Zero Deposit. In particular, one bedroom properties achieved a click-through rate 26% higher when advertised with Zero Deposit compared to those without. Data was provided by Oakfield Estate Agents Limited.
Which NRLA agreements are suitable for use with Zero Deposit?
If you are letting out a property and you want to offer them an option to use Zero Deposit Guarantee, you can use any of the NRLA's assured shorthold tenancy agreements. Once you get started with Zero Deposits, they will supply you with their own specific addendum that you can attach to the tenancy agreement.
Please note that any contract for the supply of goods/services will be made between you and the provider of the goods/services; not with the National Residential Landlords Association or any of its associated companies. The NRLA has no liability in relation to any contract entered into by you as the NRLA only acts as an introducer.