Rentguard Landlord Insurance
Rentguard has been providing specialist insurance to the residential and commercial lettings market throughout the UK since 2001; combining comprehensive insurance products at competitive prices with excellent customer service to thousands of satisfied customers.
Rentguard has long-established partnerships with leading underwriters and is continually reviewing the product offering to provide some of the best products and services available in the market today.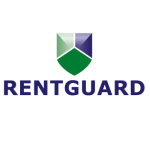 Rentguard is committed to:
· Rapid claims handling service
· Prompt resolution of all customer transactions and queries
· Providing a number of alternative contact methods
· Offering a one stop solution to all landlords needs
· Presenting value for money products
Rentguard strives for all transactions to be completed accurately and promptly and will endeavour to ensure that all Rentguard clients receive dedicated customer support.
Call for a quote
For a competitive Insurance quote call Rentguard Insurance on 0333 000 0169 and we will provide you with a suitable policy at extremely competitive rates.
Our policies:
Landlord Buildings and Contents Insurance
Rentguard offers high quality landlord insurance which covers all the standard perils, as well as providing cover for different types of residential buy to let properties, including HMOs, bedsits and purpose-built flats.
Owner Occupier Insurance
Rentguard understand that your home plays a central role in your family's life. Protecting your home and its contents is essential, so making sure you have the right cover in place is key. 
UK Holiday Home Insurance
Owning a holiday home is a big investment in your family's life and one which can bring pleasure when shared with family and friends. However, its not a worry-free and protecting your investment will be essential to give you peace of mind when you are away from the property.
Commercial Property Insurance
Whether you let your commercial property out, manage a business yourself or your property is currently unoccupied, Rentguard can cover against all the major perils faced by commercial properties such as fire, storm, flood and escape of water.
Useful resources
NRLA partners Rentguard Landlord Insurance share their guide to avoiding winter property hazards.
Helpful Tips Jack Vlasto 04/11/2020
If you are letting a property to multiple tenants, this may make it a house in multiple occupation (HMO). When this is the case, there are factors to be aware of that might not apply to a standard residential let, such as specific HMO insurance. In this blog Rentgaurd explain more about HMO Insurance for landlords.
Helpful Tips Jack Vlasto 06/09/2020
Please note that any contract for the supply of goods/services will be made between you and the provider of the goods/services; not with the National Residential Landlords Association or any of its associated companies. The NRLA has no liability in relation to any contract entered into by you as the NRLA only acts as an introducer.