Rentguard Landlord Insurance
With vast experience of handling insurance policies for a wide range of landlords, and with relationships with a number of specialist insurers, Rentguard can help to simplify your insurance arrangements, protecting your property, its contents and your liabilities.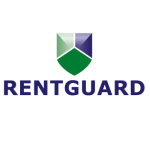 If you own a house, flat, bedsit, HMO or any other property and let it out – standard home insurance isn't enough. You'll need an insurance policy that covers your property whilst it is let out to tenants.
Our specialist landlord team has many years of experience in landlord insurance, so they understand what is needed in a landlord insurance policy.
Why choose Rentguard?
UK-Based specialist landlord team with many years of experience in landlord insurance
We search our panel of A-Rated insurers including Ageas, AXA, RSA, Highway and NIG*
Quick and easy online quote facility with ability to buy cover 24/7**
Ability to provide quotations for unoccupied, non-standard construction, residential/commercial lets and cover for a wide-range of tenant type
Legal Expenses and Property Disputes is available as an optional add-on
Rentguard are proud to be part of Gallagher, one of the largest insurance brokers in the world
Let us take the time to understand your needs and search our panel of insurers to offer you a quote.
Whether you need protection for residential or commercial type lets, Rentguard have the specialism and flexibility to offer a policy to suit.
*Independent ratings from third party rating companies. Correct as at Jan 2022.
** If an online quote needs referring to an underwriter, then online purchase is not available and you will need to speak to a member of our specialist team.
Our policies:
Landlord Buildings and Contents Insurance
Rentguard offers specialist landlord insurance which covers standard perils, as well as providing cover for different types of residential buy to let properties, including HMOs, bedsits and purpose-built flats.
Owner Occupier Insurance
Rentguard understand that your home plays a central role in your family's life. Protecting your home and its contents could prove essential, so making sure you have suitable cover in place can be key.
UK Holiday Home Insurance
Owning a holiday home is a big investment in your family's life and one which can bring pleasure when shared with family and friends. However, it's not worry-free and protecting your investment can be essential and offers peace of mind when you are away from the property.
Commercial Property Insurance
Whether you let your commercial property out, manage a business yourself or your property is currently unoccupied, Rentguard can cover against many perils faced by commercial properties such as fire, storm, flood and escape of water
Landlord Insurance Frequently Asked Questions
Please note that these Frequently Asked Questions are not a substitute for the policy wording. For full terms and conditions please see the policy documentation.
Q. Can a landlord insurance policy cover more than one property?
A. Yes, this kind of insurance is known as portfolio insurance (multi-property insurance). It enables landlords to insure multiple properties under a single schedule and easily managed single payment method. You can add or remove any new or existing properties on a pro-rata basis as and when you require. In addition, as all properties are held under one annual renewal date, renewing your block couldn't be easier and insuring your properties in this way could also result in significant premium savings.
Q. How much does landlord insurance cost?
A. There are multiple factors that influence the cost of insurance, and some properties will cost more to insure.
Contributing factors include the type and age of the property, your insurance history and the number and type of tenants.
We realise that every landlord will have their own budget requirements when it comes to purchasing insurance. Our team can help find a policy to fit your budget and potentially save you money in the process.
Q. Can I cover the rent if the tenant stops paying?
A. Yes, with our Legal Expenses and Rent Guarantee Insurance – you have cover for rental arrears owed by the tenant under the tenancy agreement.
The Rent cover provided is up to £2,500 per month up to a maximum of six months or the end of the policy term or tenancy agreement term, whichever comes sooner. You will also receive cover for advisors costs up to £25,000.
Q. Am I still covered if my property is unoccupied between lets?
A. Yes, depending on which policy you choose we can cover a period of up to 30 days of unoccupancy between tenancies. You should notify the insurer for periods longer than this. Our specialist landlord team can help explain your cover if you are in doubt.
Q. Which insurers do you work with?
A. Our products are underwritten by A-Rated insurers*, including Ageas, AXA, RSA, Highway and NIG.
*Independent ratings from third party rating companies. Correct as at January 2022
Latest Articles
A tenancy deposit, sometimes called a security deposit, is a landlord's insurance against damage, loss of rent or cleaning bills. Landlords must, by law, place their tenants' deposit in a tenancy deposit protection (TDP) scheme within 30 days of receiving it if the property is rented out on an assured shorthold tenancy. Rentguard tells you everything you need to know about deposits and tenancy protection.
Partners and Suppliers Jack Vlasto 30/05/2022
There are as many types of tenants as there are rental properties. Who you, as a landlord, chooses to rent to - or the type of tenant your property attracts - depends on many factors including your own preferences, the type of property you are renting and the location of the property.
Partners and Suppliers Jack Vlasto 13/05/2022
As a landlord, tenants defaulting on rent is always a risk - even if you have done all you can as a landlord to mitigate against it by carrying out rigorous tenant checks and references.
Partners and Suppliers Jack Vlasto 21/04/2022
Here we set out guidelines on giving tenants advice on dealing with issues that may arise in your let, as well as tips on how renters can play their part in preventing or fixing problems.
Partners and Suppliers Jack Vlasto 07/04/2022
As a landlord it is crucial to consider how you protect your investment, and for landlords who own several rental properties, this is doubly - triply, quadruply - true. In this blog, NRLA's partner Rentguard explains a landlord's guide to protecting multiple properties.
Helpful Tips Jack Vlasto 05/10/2021
National Residential Landlords Association is an Introducer Appointed Representative of Arthur J. Gallagher Insurance Brokers Limited, which is authorised and regulated by the Financial Conduct Authority. Registered Office: Spectrum Building, 7th Floor, 55 Blythswood Street, Glasgow, G2 7AT. Registered in Scotland. Company Number: SC108909. Rentguard Insurance is a trading name of Arthur J. Gallagher Insurance Brokers Limited.