Member Stories Victoria Barker 06/09/2020
The evictions ban: Phil's story
The NRLA has heard from many landlords across the country about how the extension to the moratorium on evictions, and the notice period extension, will affect them.
We've heard from a landlord who is currently homeless because a tenant is refusing to move out of her rental property and has not paid rent since last year, and a tenant who spoke to us about how the evictions ban has affected his quality of life during lockdown due to a neighbour's behaviour. 
We have also heard from many landlords who have been going the extra mile to support their tenants at the moment, with some taking a hit to support tenants at this time.
We are urging landlords to Write to their MP to demand that:
The evictions ban is not extended again, and does lift on 20th September
Interest free, government guaranteed hardship loans for tenants. Providing tenants with a means to pay off COVID-related arrears will sustain tenancies and remove any risk of eviction as furlough is removed. These should be paid directly to landlords and should cover all arrears accumulated since the start of the pandemic. This has already been introduced in Wales.
Income support for landlords. If a tenant refuses, or is unable, to take up a loan then landlords must be able to cover arrears through grants.
This is landlord Phil's story.
Phil, now in his late 60s, retired from his job in IT last year, due to ill health as he is in recovery from cancer.
He decided to become a landlord when he retired, and took over as the landlord of three flats in February this year. One tenant was inherited from the previous landlord of the property.
Phil says despite the tenant has continuing to receive Universal Credit during the pandemic and his efforts to work with the tenant to see they needed to come to an arrangement on paying rent, between February and July Phil didn't receive a penny of rent.
The arrears began well before the pandemic, and while the first direct payment of rent came through in August Phil is now owed more than £3500. 
Payment arrangement ignored
Phil says he had a meeting with his tenant to discuss the arrears, and that he and his tenant did come up with a payment agreement plan.
At that point, Phil had felt hopeful that the tenant would stick to the payment plan, having not heard anything off them to suggest they would not.
However, when the time came for the tenant to pay the agreed temporary reduced rent, the tenant again did not pay and gave no reason why. Phil served notice on the tenant in May as communication had stopped, and despite his best efforts to come to an agreement this was ignored.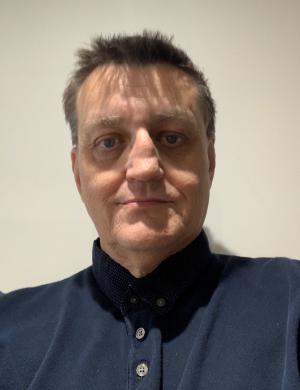 Captions: West Midlands landlord, Phil
Phil did try to arrange for direct payments of Universal Credit to be made to him, he says the tenant refused permission for this to happen, stating that they would be moving out of the property in July.
However, this did not happen, and the tenant continued to live at the property not paying rent.
Phil has since been able to get one payment of Universal Credit for August's rent, but is still owed thousands of pounds in arrears and says he doesn't know if this will ever be paid back to him.
The impact
Phil believes his tenant has been not paying rent but is able to afford it. Applying for a buy to let mortgage holiday is not an option as the flat is in a commercial block with a commercial building as well. Phil says he relies on receiving the income for his own livelihood, and that not receiving any rent has meant that he wanted to reinvest in the property for example improve the windows but can't afford to do this, and has just been able to the essential works. He says he is "not wealthy, he is a first time landlord try to make a meagre living" and that he feels that landlords have "all been tarnished with the same brush", and worries it could be well into next year before he is able to gain possession of the property, due to the evictions ban.