Recognised suppliers
Furniture
Loft
LOFT have been furnishing investment properties and homes for landlords since 2003. There has been a lot of change in those 18 years but what has never changed is our people first design philosophy.
We provide a "one-stop" service for furniture solutions, from concept through to installation & beyond, nurturing our product lifecycle through ethical procurement & sustainable replenishment.
Our landlords have access to a service that allows for the replenishment of any typical property furnishing. That service includes LOFTs unique solution which is a DESIGNED - DELIVERED – ASSEMBLED – INSTALLED – REMOVED – REPLACED – RECYCLED service. Where 97% of everything we remove is sustainably recycled. Don't worry about the smaller details either, we can collect the keys from your agent, arrange access with your tenant or meet you at the property, our sole goal is to make this as easy as possible for yourself.
By starting with your customers and designing people-first, we are able to reduce rental voids, increase yields, and deliver an excellent return on investment. And because our business model is built around human creativity, change and fluctuations in trends, a LOFT interior is always a space that people want to be in. Our specialist in-house advisors are there guide you through the entire process, from start to finish, and beyond.
With our online service as well, any landlord has access to our core range online, so if you know exactly what you want, you can find everything you need on our website.
NRLA members receive 10% discount on all orders which can be claimed by emailing nrla@loft.co.uk with your enquiry, alternatively quote you are a NRLA member over the phone and on any occasion please provide your NRLA membership number.

Investment Structuring
GetGround
At GetGround we specialise in setting up, structuring and running UK Limited companies (Ltds) to help clients looking to purchase UK investment properties.
GetGround's Ltd companies are set up using a best practice methodology and therefore the companies created include high quality legal documents, are designed to be tax efficient and work with mortgage lenders. We can set up a company and execute all legal documents in as little as 20 minutes and everything can be done online.
The service includes:
Setting up a UK limited company for you
Providing a UK company bank account
Coordinating with your solicitor to purchase your property into your company
Doing everything required to run your company including bookkeeping, accounting, tax filing, formation legal documents, secretarial work and registered office
The benefits of using a company to purchase UK buy-to-let property include:
Tax efficiencies
Limited personal liability
Easily buy and sell with others
Improved inheritance planning
Well developed mortgage markets
The main tax advantages come from:
The ability to deduct mortgage interest from your UK tax bill (with personal ownership you only get a basic rate credit)
Efficiently take rental income from your company by means of owner loan repayments, pension contributions or dividends
Lower capital gains tax on sale of shares vs. property
If you sell shares, no SDLT for the buyer, which translates as a price advantage to the seller
Our fees for all the services above are a one-time sign up of £149 (exc vat) and monthly subscription of £20 (exc vat) per company. Effectively, a customer can run their entire company for 12 x £20/ month = £240 year. This is typically 10x more cost effective than alternatives in the market.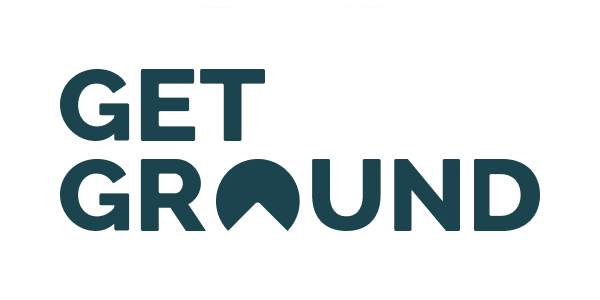 PropertyData
PropertyData is the leading analytics tool for property investors and developers
Whether you are an experienced property developer or completely new to investing in property, PropertyData provides you with the tools to make better decisions when buying UK residential property.
Our subscribers use our website in three main ways:
Researching investment areas
Our data shows the most important investment statistics for every postcode district in the UK, and allows you to delve into detailed data and analytics for any local area of interest.
We've created unique algorithms that scan the market daily for on-market investment opportunities that meet on of our 28 specific investment strategies. Strategies include Unmodernised properties, Repossessed properties, Properties needing a quick sale, and many more.
Evaluating potential purchases
Due diligence is a critical step before making an offer on a property. Our Plot Map tool shows hi-res maps with buildings, boundaries, ownership & planning data and much more, while our Valuation tool provides instant neutral valuations for any urban or suburban property anywhere in the UK.
Our mission is to help residential investors & landlords make better, more informed decisions. You can try PropertyData for free for 14 days, and our simple monthly rolling subscription packages are:
£14/month for 20 search credits monthly
£22/month for 80 search credits monthly
£46/month for unlimited monthly usage
All prices exclude VAT. Subscriptions are monthly rolling and can be easily cancelled at any time.
If PropertyData helps you spot a brilliant area or property, or avoid an expensive mistake, your subscription fees will be returned to you many times over!

Advertising Services
Accommodation for Students
accommodationforstudents.com provides landlords with direct access to over 1 million students actively looking for shared housing, flats and apartments. Low cost, simple to use and with proven effectiveness in getting lets, AFS has been successfully helping landlords to find great student tenants for over 20 years. Exclusive Discounts for NRLA Members AFS is competitively priced at only £20 + VAT for a one-month advert. As an NLRA member you are entitled to an additional 20% discount off the standard price. *The AFS Advantage Over 1 million students actively looking for student accommodation every year
Advertise from as little as £20 + VAT per month
Upload your properties in minutes using our simple online administration area
Include videos and virtual tours
Enquiries sent directly to your inbox from students
Realtime reporting on page views / enquiries
Personal support and advice from our sales team
Take advantage of the UK's leading student accommodation website today and claim your discounted property ad. Visit accommodationforstudents.com/advertise or call the team on 0845 3519911 today. *Call our sales team to redeem your discount when you advertise a property.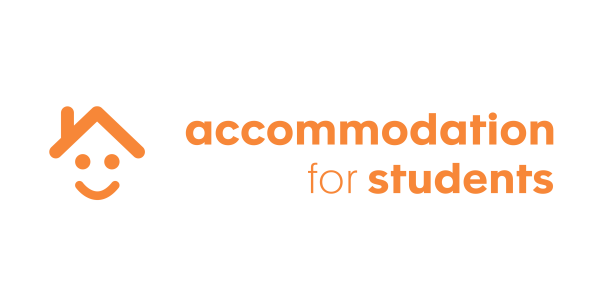 Quicklister
List your rental property on Rightmove and Zoopla without estate agent commission.
Welcome to Quicklister for landlords. A simple, smart listing platform for your rental property(s). Designed for private landlords who want simple market exposure, without agency costs.
With the Quicklister platform you can:
- Create & Edit your property ad anytime
- Submit to Rightmove and Zoopla
- Get seen by thousands of local tenants
- Receive enquiries form Rightmove & Zoopla and book viewings
- Request tenant referencing and credit checks (included)
Manage the marketing of just one, or a whole portfolio of properties from one easy platform.
Save thousands in estate agents fees and enhance the return on your property investment(s).

Tax
Tax Scouts
TaxScouts is an online UK provider of personal tax services:
We can sort your personal tax return, where an accredited UK accountant completes and files your Self Assessment for you. All online and for a fixed fee of £119, all in.
We also provide personalised tax advice, which includes a 1:1 phone or video consultation with one of our accredited UK accountants. Confidential expert advice for just £99, all in.
We believe that taxes should be easy, but HMRC's jargon and hoops to jump through make the process unnecessarily complicated if you do it yourself. And if you choose to get professional help, you can end up spending through the roof for a traditional accountant.
That's where TaxScouts comes in. Our services combine smooth tech with certified expertise. You can get your taxes sorted fast, without hassle, and all from your phone anytime, anywhere. Our friendly support team is also available to help whenever you need them and you can ask your very own personal accountant to answer any questions you may have.
Member Offer:
NRLA members get 10% off their first service with TaxScouts.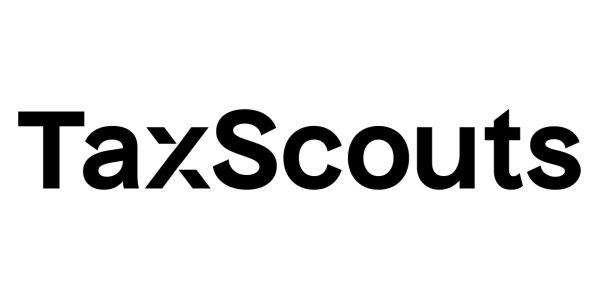 Legal
Freemans Solicitors
Freemans Solicitors was established in 1995 and have a reputation for personal attention and a high standard of professional service, regardless of the nature or value of the case. We advise both individuals and businesses on a wide range of legal affairs.
Our emphasis on client care and excellence is reflected in positive client feedback, awards, rankings in the two leading directories of the most highly regarded law firms and a significant client following.
We currently service work in:
Property
Litigation and Dispute Resolution
Crime and Regulatory
Employment
Family, Children and Divorce
Family Mediation
Immigration
Company and Business law
Wills, Estate Planning and Probate
Three areas of the practice that may be of particular interest to members of NRLA are Property, Litigation and Dispute Resolution and Crime/Regulatory.
Property
Our team of experienced specialist residential conveyancing lawyers service a full range of work, from the purchase and sale of property, dealing with remortgages and equity release/transfer to the acquisition of larger development sites and the sale of residential plots.
We act on behalf of both freeholders and leaseholders in enfranchisement matters and lease extensions. We also deal with the sale and purchase of freehold and leasehold commercial premises and the granting of commercial leases and portfolios.
Litigation and Dispute Resolution
We deal with a wide range of litigation law, including cases at various levels of the Civil Courts and a range of Tribunals. Of particular interest may be the work of our landlord and tenant litigation specialists. They provide personalised assistance across various issues, including possession proceedings/forfeiture, recovery of rent arrears, breach of other covenants, residential dilapidations claims, nuisance claims, and trespass. They can also deal with disputes about boundaries, access and rights of way, and rooftop/airspace development.
Crime/Regulatory
We can advise and represent Landlords concerning a range of issues, including defending claims for Rent Repayment Orders and alleged legislative breaches that could attract criminal liability. These include alleged breaches of the Housing Act 2004, HMO Regulations, and failure to comply with Planning Enforcement. We can assist at the investigation stage, by advising on and challenging resultant civil penalties, including on appeal and representation at court for those cases that lead to a prosecution. We have a particular specialism in HMO work. One of our team is the author of a specialist legal textbook in this area, relied upon for guidance by other lawyers.

Landlord Action
If you have a problem tenant then Landlord Action are your fixed-fee eviction specialist solicitors.
Unlike other fixed fee operators, have peace of mind knowing Landlord Action is fully authorised and regulated by the Solicitors Regulation Authority. Landlord Action deal directly with the courts, resolving issues quickly and efficiently.
Landlord Action were one of the original NLA and RLA Recognised Suppliers and Paul Shamplina, the founder of Landlord Action, is a frequent speaker at NRLA meetings alongside his work on Channel 5's Nightmare Tenants, Slum Landlords and LBC's Property Hour.
Key services:
Eviction advice
Tenant eviction in three steps - notice, claim, bailiff
Remove squatters
Rent and other debt recovery
HMO disputes
General litigation
Contact Landlord Action if you want to serve a Section 8 or Section 21 notice or need to issue a claim with the courts.
With new notice periods and court rules in place, Landlord Action now offers a joint service with Property Redress Scheme Mediation to serve a notice and also contact your tenant to try to agree a resolution to your matter.
Member offers:
NRLA members receive a £30 discount on Landlord Action instruction.
NRLA members get Step 1 of the PRS tenancy mediation service for free

Helpland
If you are looking to recover any losses in rent from past or present tenants, Helpland can assist you.
There are a few different methods for recovering rent owed when regular rent recovery methods were ineffective.
These methods include:
Third Party Debt

Debt collection performed by someone outside of the initial transaction or contract

7 Day Demand

A letter drafted by a lawyer demanding payment within the fixed period of seven days

Statutory Demand

As the creditor, you can make this demand without involving a lawyer, giving your tenant 21 days to either pay their rent arrears or reach an agreement to pay. If your tenant fails to respond within the stated period, you may be entitled to apply for your tenant's bankruptcy.

Ground Rent

Referring to recovery of Ground Rent using a rent recovery collection service
At Helpland we understand that each household situation can be different from the other and one service might not be suitable for everyone. Therefore, we aim to offer a more personalised service by asking you for the additional information needed to help us tailor solutions to your particular rent recovery circumstance.
Key services:
Fully automated online system
Online case tracking facility
Telephone support line
Fixed Price solution under normal circumstances*
Personalised service
Member offers:
Discounted rates to NRLA Members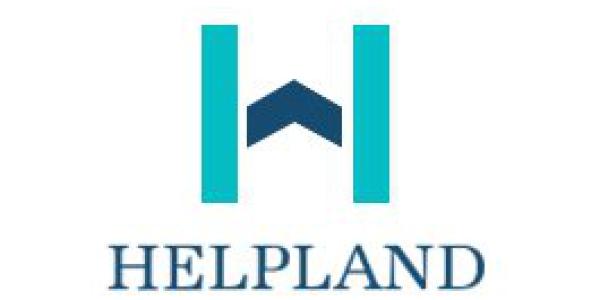 Seddons
Seddons is a Central London law firm with a specialist Property Dispute Resolution team advising landlords on all tenancy problems including rent arrears, squatters and the recovery of possession.
The team also advises private, corporate and institutional landlords on their commercial and residential holdings, development rights and opportunities, business tenancy terminations and renewals, possession and dilapidations strategies, service charge and management related issues.
Key services:
The team contains specialists in Enfranchisement Law (advising on the acquisition of freeholds and lease extensions) and acts for both landlords and tenants in this niche area - including before the Leasehold Valuation Tribunal or the Lands Tribunal.
Seddons has a significant commercial and residential property practice with teams for conveyancing, secured lending, commercial contracts and employment issues.
It also has specialist departments dealing with family and divorces, Wills, probate and trusts, and general and commercial litigation, including insolvency and debt recovery.
Please contact John Midgley at Seddons on 020 7725 8000 or by email at john.midgley@seddons.co.uk if you would like assistance or further information about our services.
Member offers:
15% discount (capped at fees of up to £5,000) on Seddons' fees for landlord and tenant disputes for members of the NRLA who have been referred by the NRLA and produce a valid membership number at the outset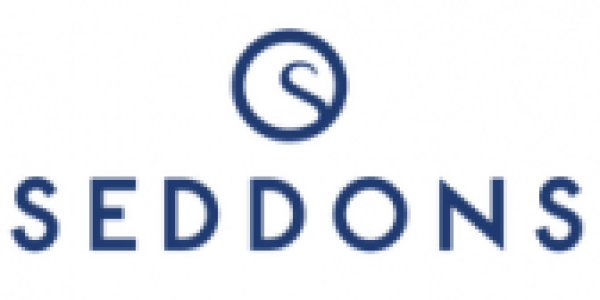 Compliance and Maintenance
Safe2Rent
Safe2Rent provides the perfect solution for your property safety certificates and with our market leading online platform you can order all your compliance certificates with just a click of a button. With free management of any certificate ordered with us organising and ensuring your certificates are kept up to date has never been easier. Our certificates include:
Gas Safety Certificate
EICR
PAT
EPC
Boiler Servicing
And more…
We have partnered with hundreds of approved local trades and upon purchase we will contact your tenant or agent to arrange the most convenient dates for them which will be accepted by one of our registered trades. Once completed your certificate will be uploaded to your account and with free reminders and auto renew features, you can have complete confidence you will never miss your certificate expiry date.
Order any certificate with us and receive a 5% discount as a NRLA member! Visit us at www.safe2ltd.com or Contact us on 0800 669 6198 or info@safe2ltd.com for more information.
Safe2Rent, Safety Made Simple.
Download the Safe2 NRLA member pricelist here.
The EPC Man
The EPC Man Network provides Energy Performance Certificates (EPC) for both Domestic and Commercial Properties throughout the UK. If you are letting a property in the UK, you must provide an EPC to potential tenants.
All EPC Man Assessors are fully accredited and insured to provide EPC's for all types of rental properties. Please visit www.theepcman.co.uk and select your local area to find the contact details of your local Energy Performance Certificate provider.
Key services:
Domestic Energy Performance Certificates
Commercial Property Energy Performance Certificates
Advice on Minimum Energy Efficiency Standards introduced in April 2018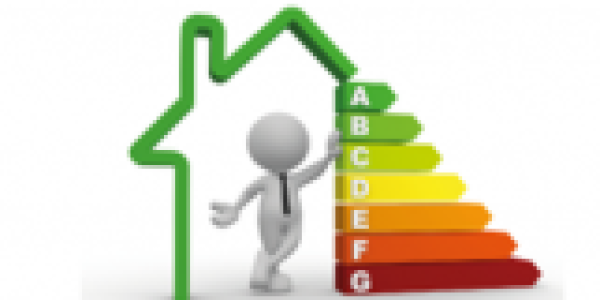 Glixtone Fungi-Shield
Glixtone Fungi-Shield is a washable, highly decorative paint for any internal areas that are susceptible to mould and blackspot, giving long lasting protection. The Glixtone Fungi-Shield products can be bought nationwide by Selco Builders Warehouse.
GLIXTONE FUNGI-SHIELD is manufactured in Redditch Worcestershire by Carr's Coatings Ltd., Trading as Trimite Global Coatings.
We have been supplying Glixtone. Fungi-Shield to Councils, Housing Associations and private Landlords for over 20 Years.
GLIXTONE FUNGI-SHIELD will not stop condensation or damp but when applied it is impossible for mould spores to survive on its surface as the active biocide is distributed evenly over the whole paint film and will keep killing the spores on contact. This is a long lasting solution to what can be a never ending battle.
Known as 'the paint that actually works'; our paints are used by many landlords, forming part of their refurbishing protocol to reduce the risk of solving mould and blackspot problem areas.
Unique Selling Points:
Suitable for ANY internal walls & ceilings
Fully Washable after 5 days
Easy to apply (roller or brush)
Environmentally friendly – Water Based
LONG LASTING PERFORMANCE
20 Years and NEVER a FAILURE
GLIXTONE FUNGI-SHIELD is available in WHITE or MAGNOLIA as standard in a MATT finish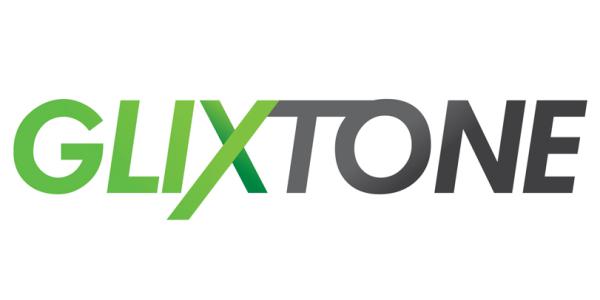 EnviroVent
Permanently solve condensation, mould and damp issues
EnviroVent is a leading manufacturer and supplier of whole house ventilation systems and extractor fans for bathrooms and kitchens.
For over 30 years, EnviroVent has helped millions of homes permanently solve damp, condensation and mould problems across the UK.
Our award winning ventilation products help improve indoor air quality by bringing in fresh, clean air and help reduce moisture in the air which can cause condensation and mould problems.
The services provided by our EnviroVent Installation Engineers are approved by Which? Trusted Traders.
Click here to find out more about EnviroVent.
Landlord and Lettings - Condensation, mould and damp solutions
To find out how the correct ventilation can put an end to the misery of condensation and mould, plus EnviroVent's full products and services to Landlords access our dedicated landlord brochure here.
Free Property Survey
Need help with condensation, mould or damp problems? Arrange a FREE Property Survey now!
One of our local experts will contact you to learn more about your problems, offer free expert advice and make recommendations for a permanent solution.
During the free survey we will:
Assess any condensation, damp or mould problems in your property
Take readings of the relative humidity levels
Identify any underlying problems and make recommendations for a permanent solution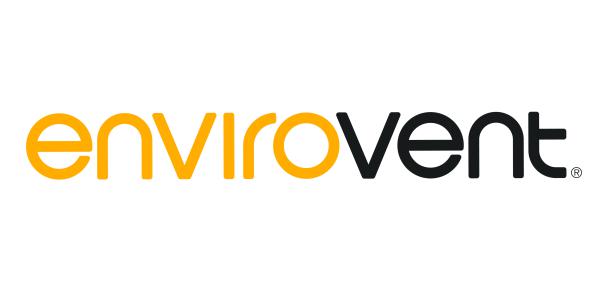 Heating
Electric Radiators Direct
Electric Radiators Direct supply energy efficient heating solutions at affordable prices, offering a comprehensive range of products from suppliers across the globe.
We provide everything from sleek and sophisticated infrared panels that deliver a deeper level of radiant warmth, to highly efficient electric radiators with heat retentive ceramic cores. Available in a variety of sizes and styles, there's an electric heating solution to suit every space.
Choose from our extensive range of electric heating solutions, including:
Electric radiators
Electric panel heaters
Infrared panels
Storage heaters
Infrared patio heaters
Electric towel rails
Manufactured to the highest standard, our products come with a range of intuitive, energy-saving features, including highly accurate digital thermostats, weekly programming and smart WiFi controls. Easy to install, electric heating is ideal for rental properties, with no need for costly plumbing or callout fees. With freestanding, wall mounted and even ceiling mounted options available, find the perfect electric heating solution for your space at Electric Radiators Direct.
Member offers:
Exclusive NRLA member discounts across our full range and full access to our affordable B-grade products. Members can also benefit from free next day delivery and first-class customer service through a dedicated phoneline.
Renowned for our excellent customer support, our award-winning team are always on hand to help, delivering their expert advice on all things electric heating. Simply call 0330 880 7000 or email nrla@electricradiatorsdirect.co.uk to speak to our dedicated account managers about your requirements.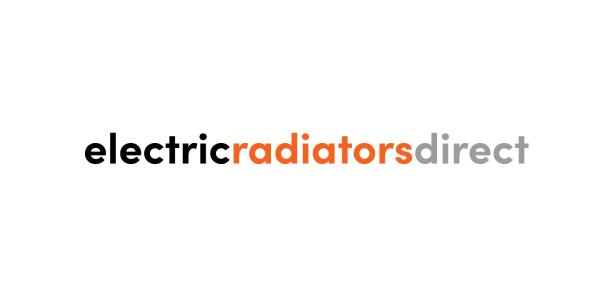 Legacy Services
If you're looking for our legacy services click here.
Please note that any contract for the supply of goods/services will be made between you and the provider of the goods/services; not with the National Residential Landlords Association or any of its associated companies. The NRLA has no liability in relation to any contract entered into by you as the NRLA only acts as an introducer.
Find out more about what checks the NRLA performs on our Due Diligence Checklist page.